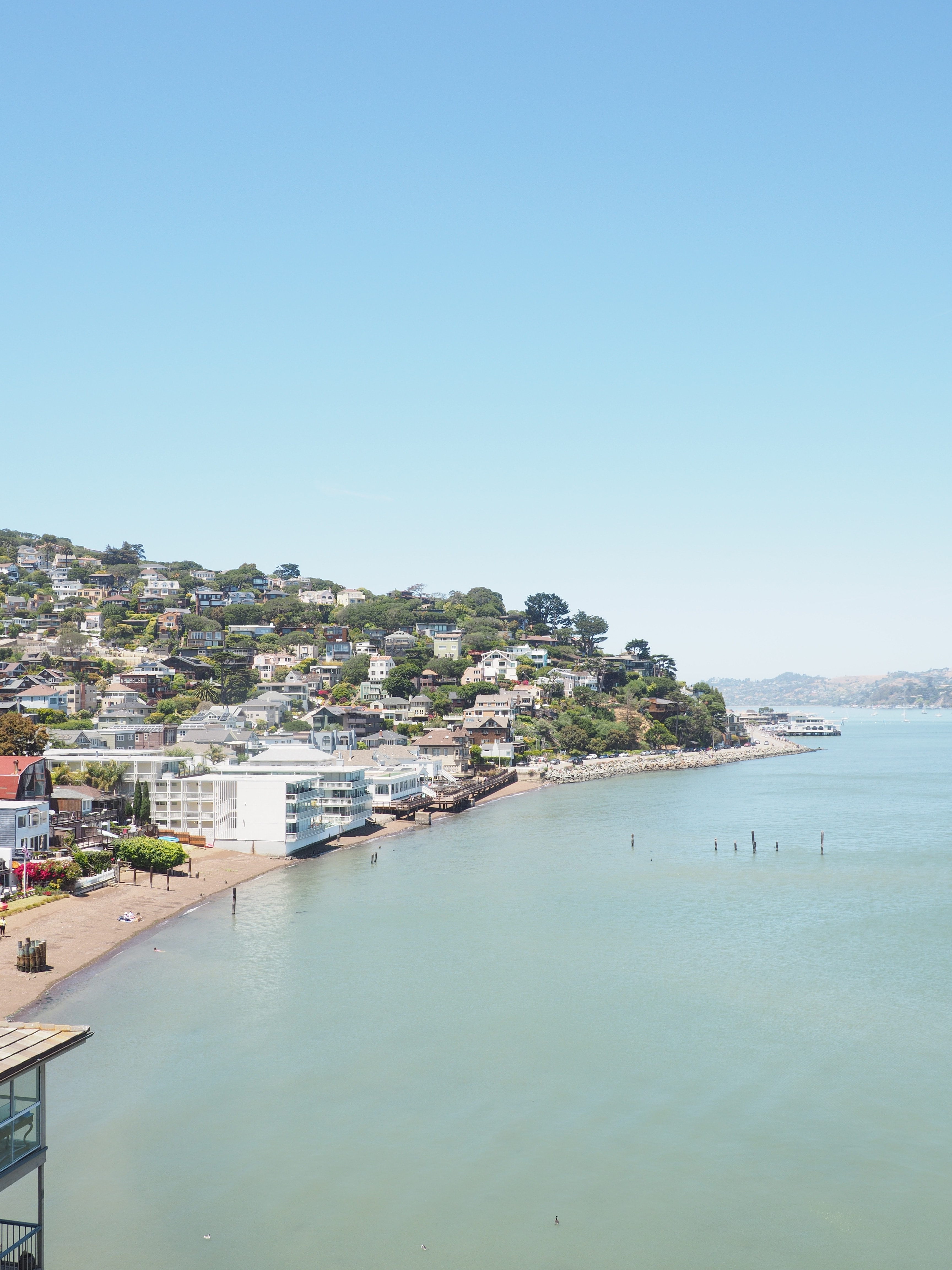 May 12, 2023
Marin: May 2023 Market Stats
By Compass
The specifics for Marin County will be covered in great detail within this report. But looking at the overall Bay Area, buyer demand has continued to rebound from its late 2022 nadir. Though mortgage applications are still well down year over year, many buyers have accepted higher interest rates as the new normal and decided to move forward - and rates have recently been trending downward. A significant minority of buyers are paying all cash. Open houses are seeing increased traffic, more listings are selling, and selling more quickly with multiple offers. Median sales prices have generally ticked up in 2023, though still down across the Bay Area from the market peak seen last spring. The magnitude of these declines varies widely between counties, and prices in the vast majority remain much higher than before the pandemic.
Even with the increase in demand, sales activity remains far below last spring due to a number of economic and supply constraints. While increasing from mid-winter lows - with some very big sales occurring - luxury home sales have generally seen even larger declines as compared to the peak of the pandemic boom, when sales volumes often hit spectacular new highs.
The number of new listings has also dropped dramatically from historic norms. This is mostly ascribed to the "mortgage lock-in effect," i.e. owners with very low, long-term, fixed-rate mortgages are reluctant to sell to then buy at much higher prevailing rates. This decline in new listings has major ramifications for supply and demand dynamics and increases pressure on prices even in a reduced activity environment.
Some uncertainty clearly continues with inflation, interest rates, stock markets, bank crises, high-tech layoffs, and now, as of early May, federal debt-limit negotiations. But, so far, the 2023 housing market has generally been steadily moving in a positive direction.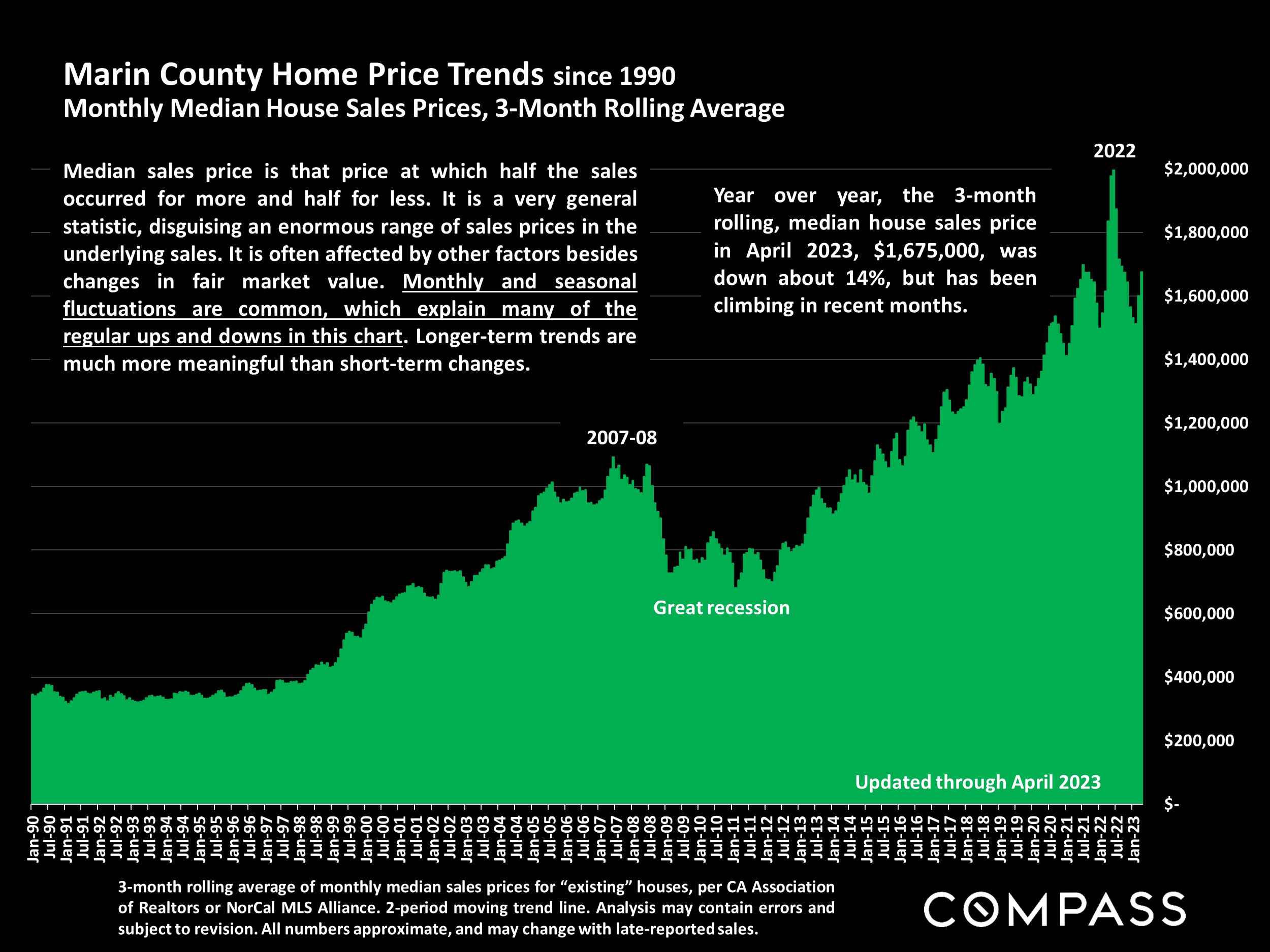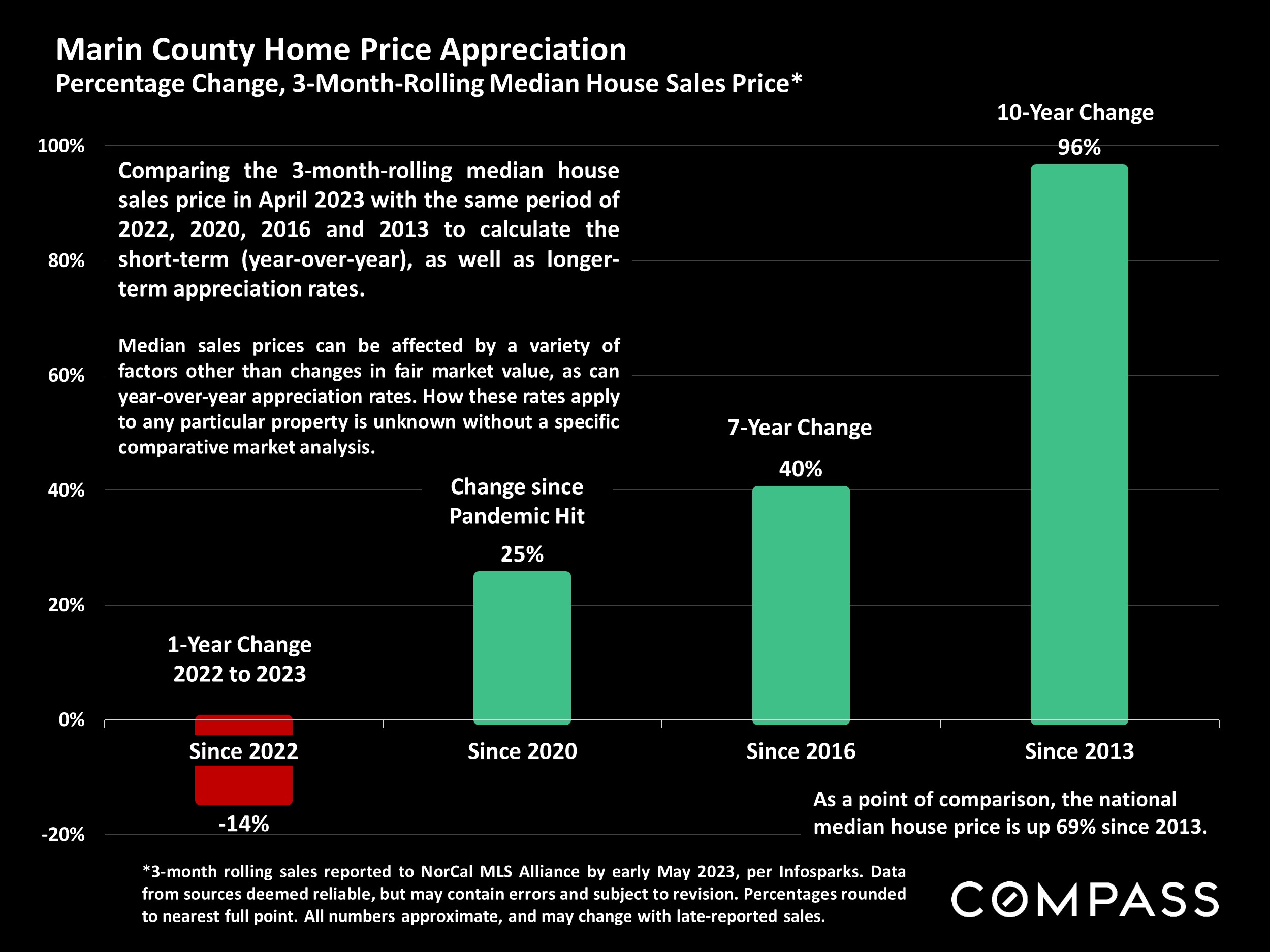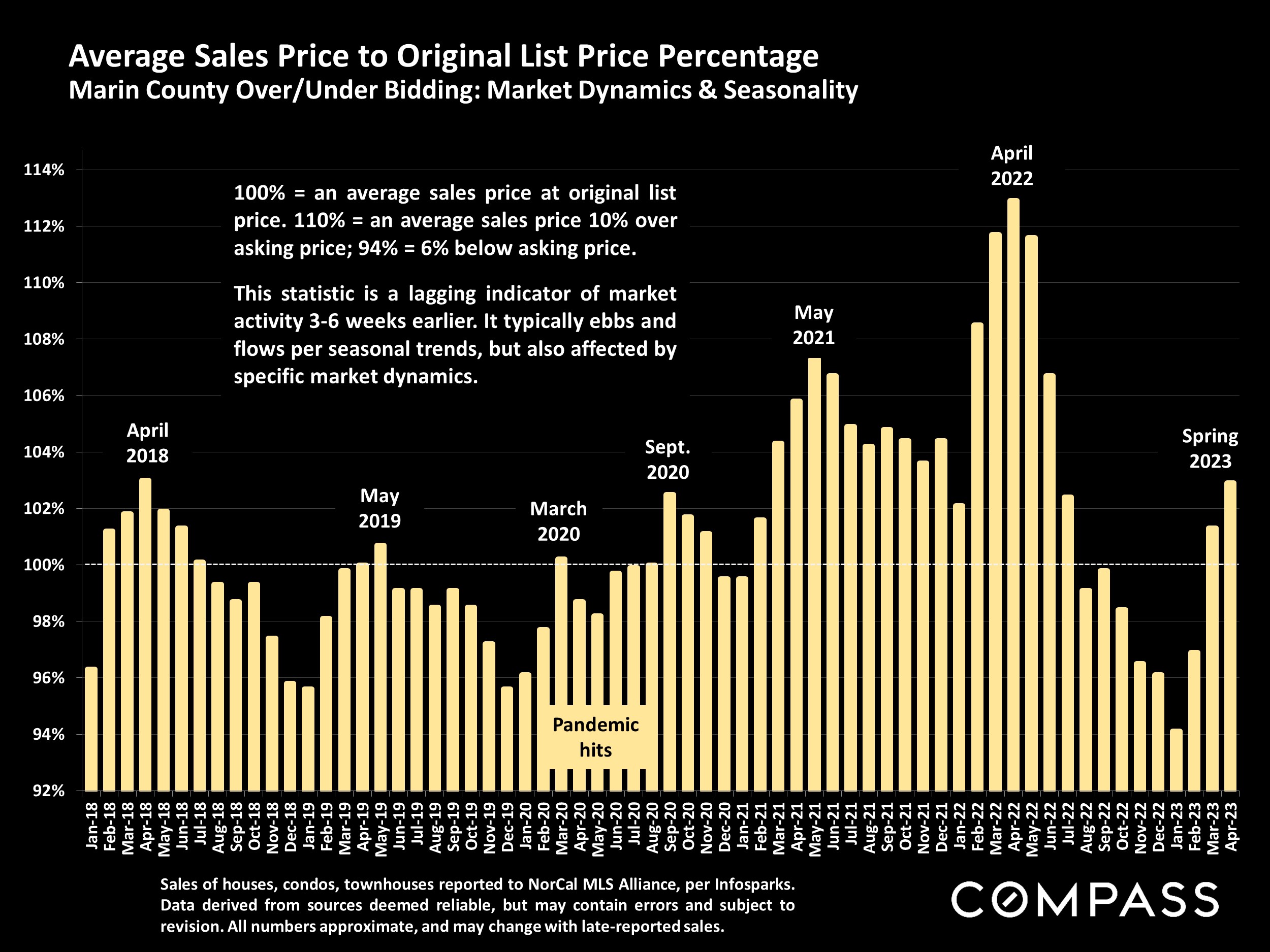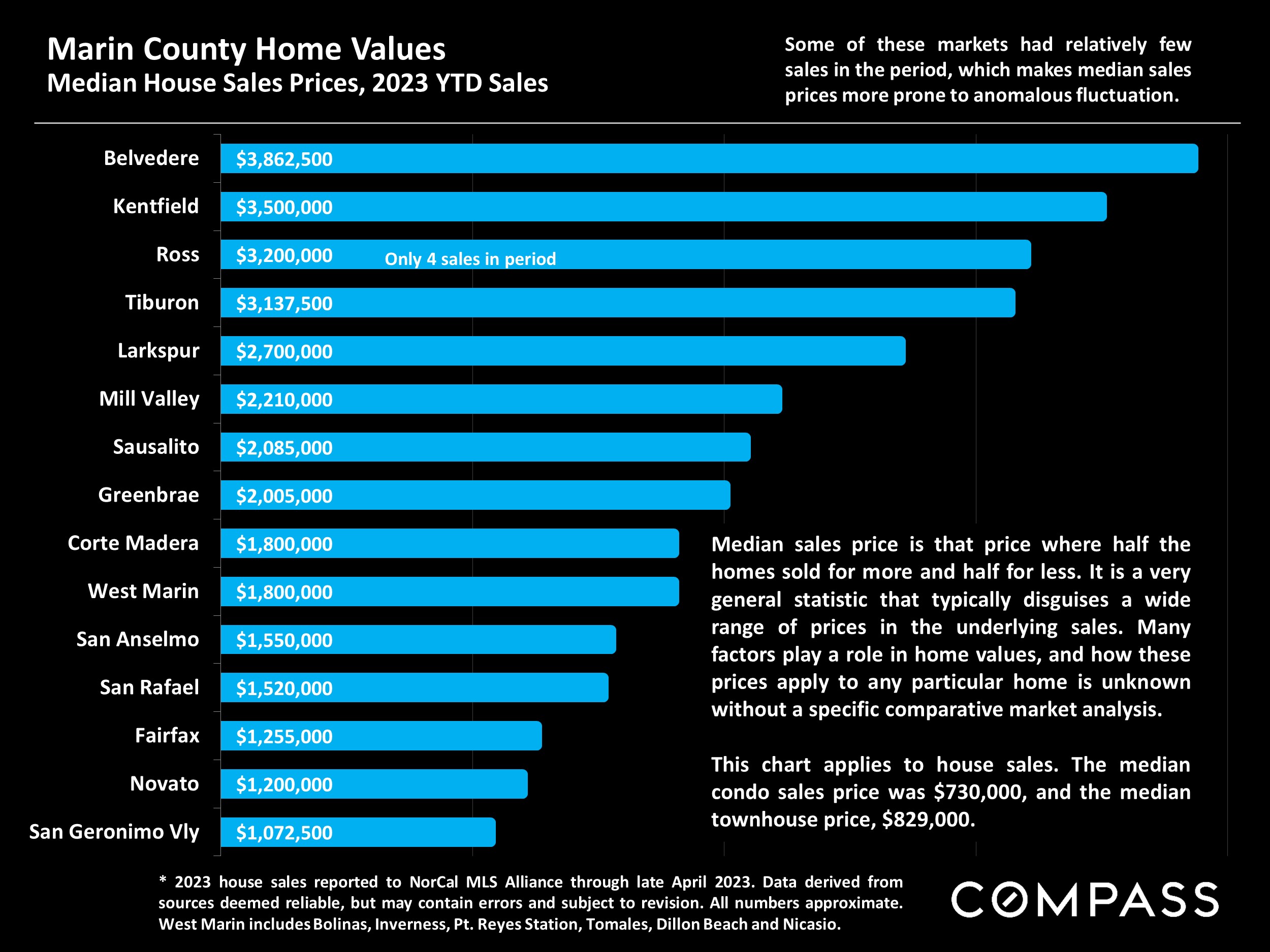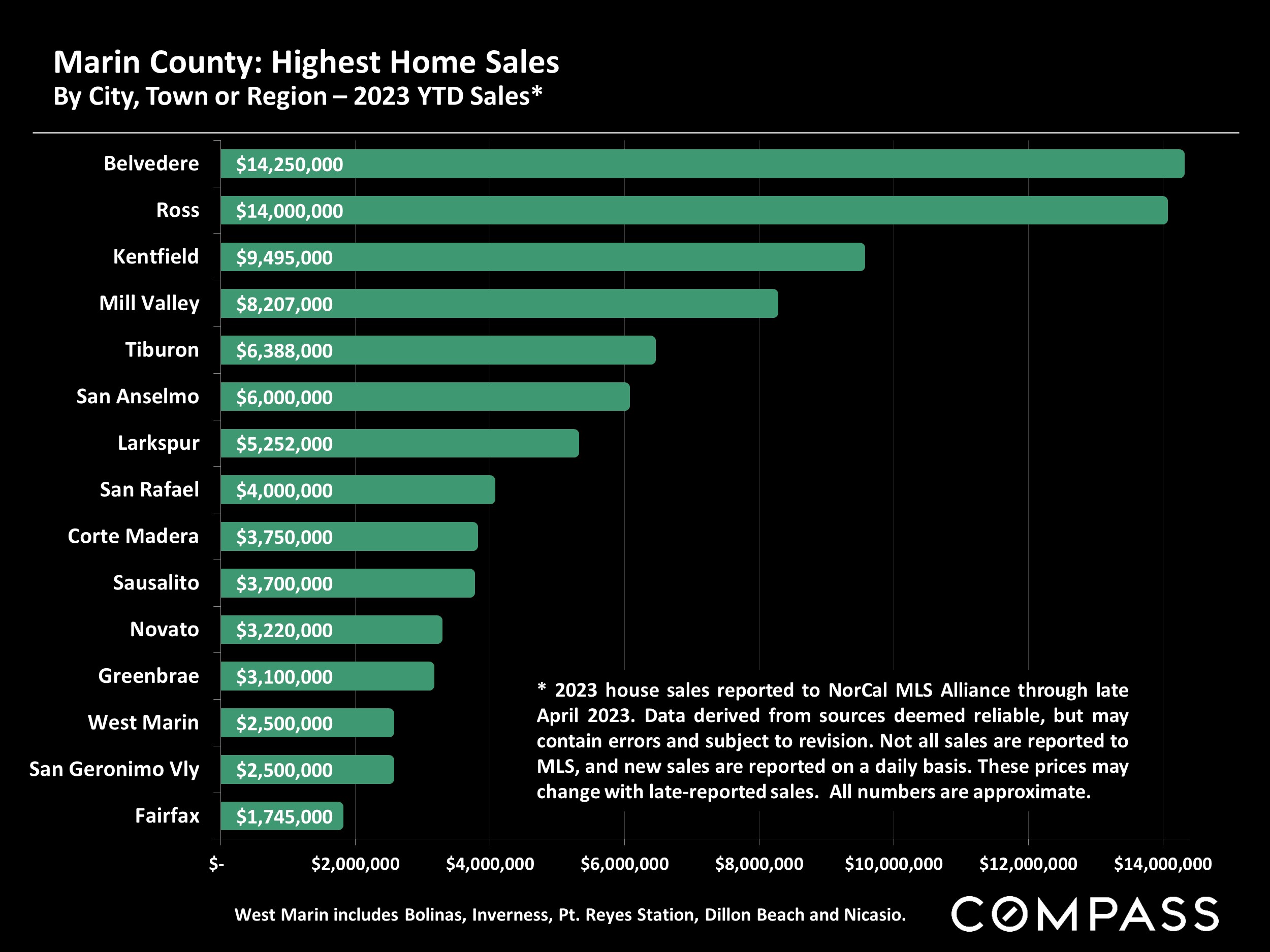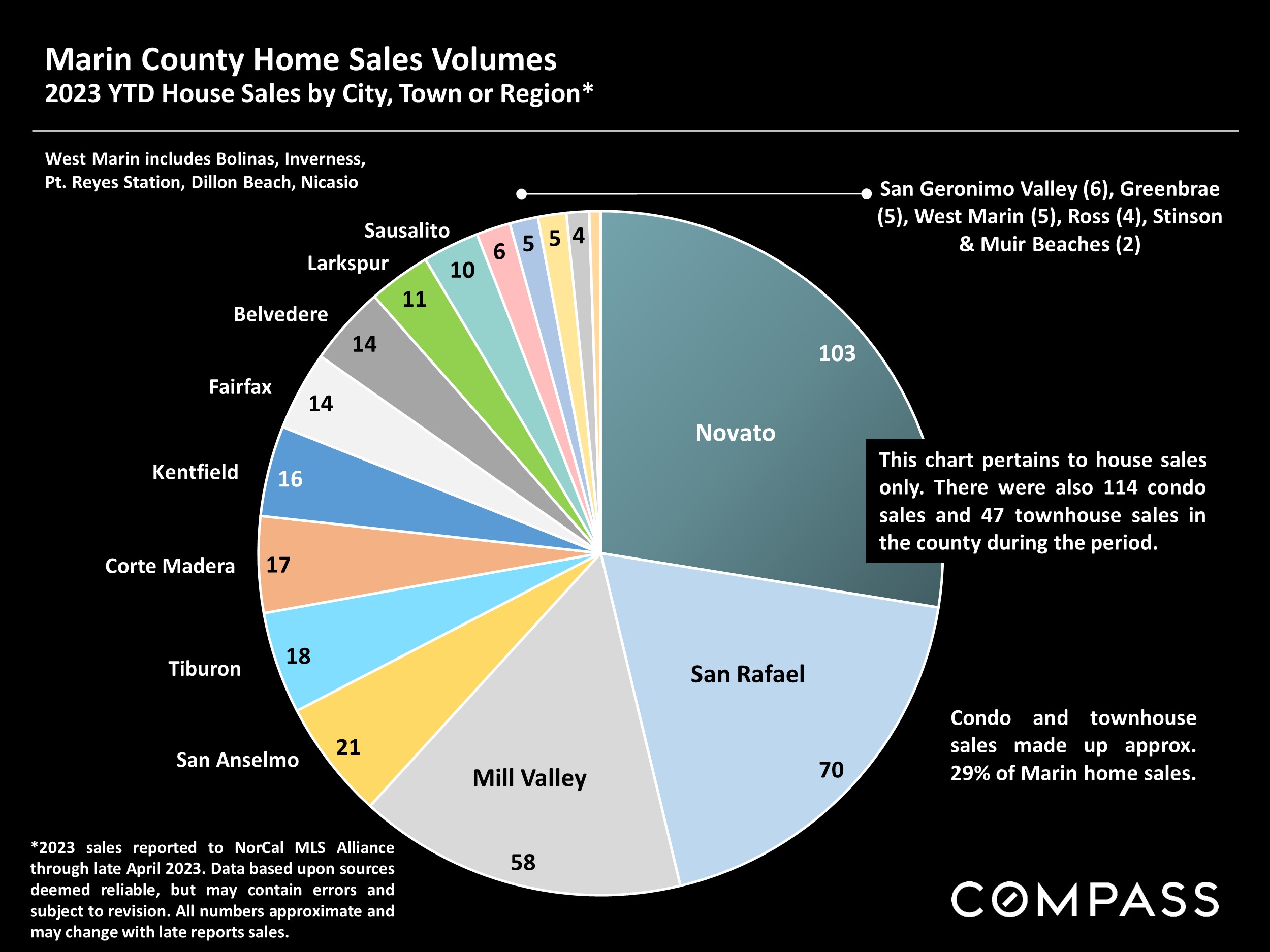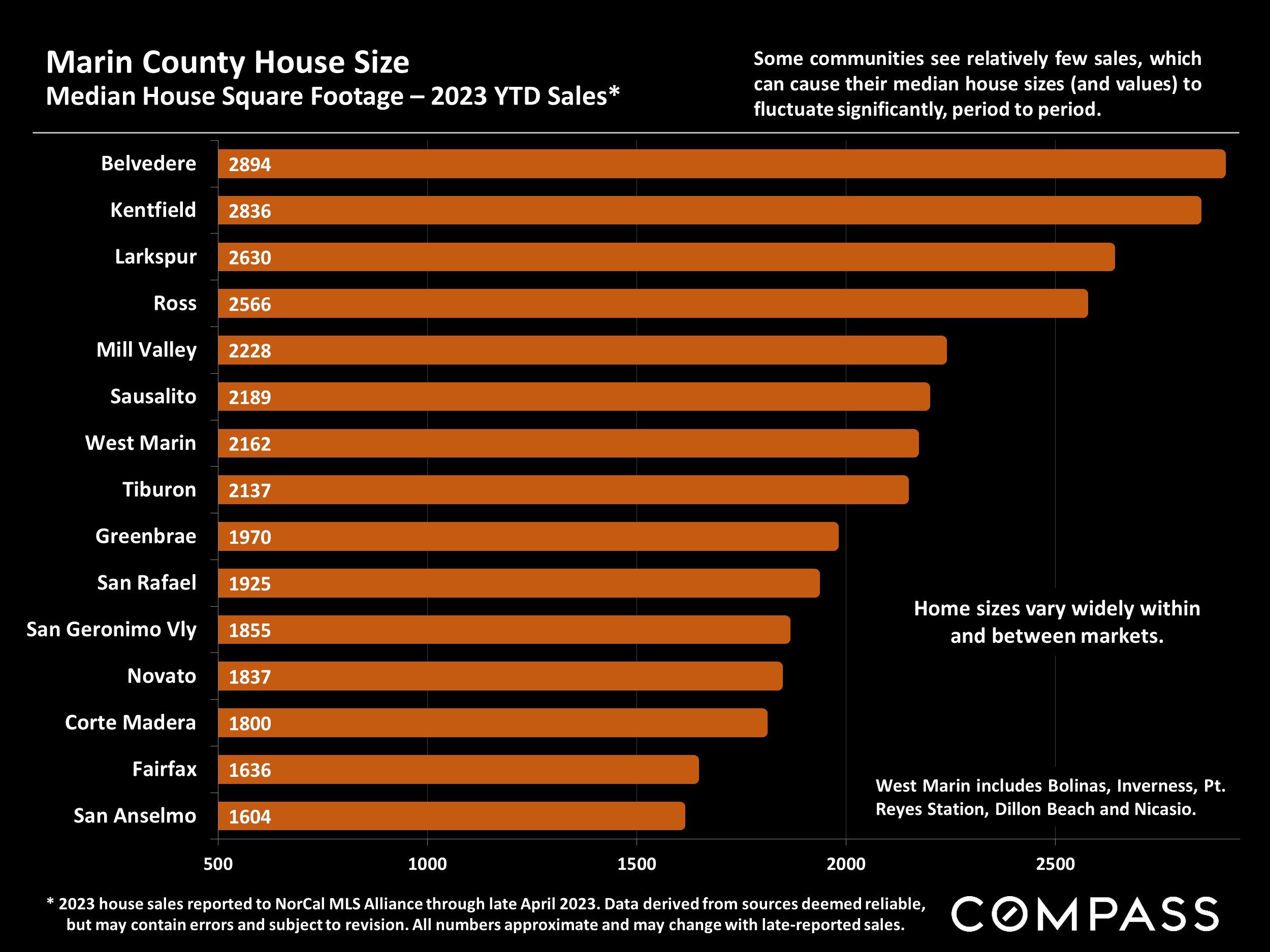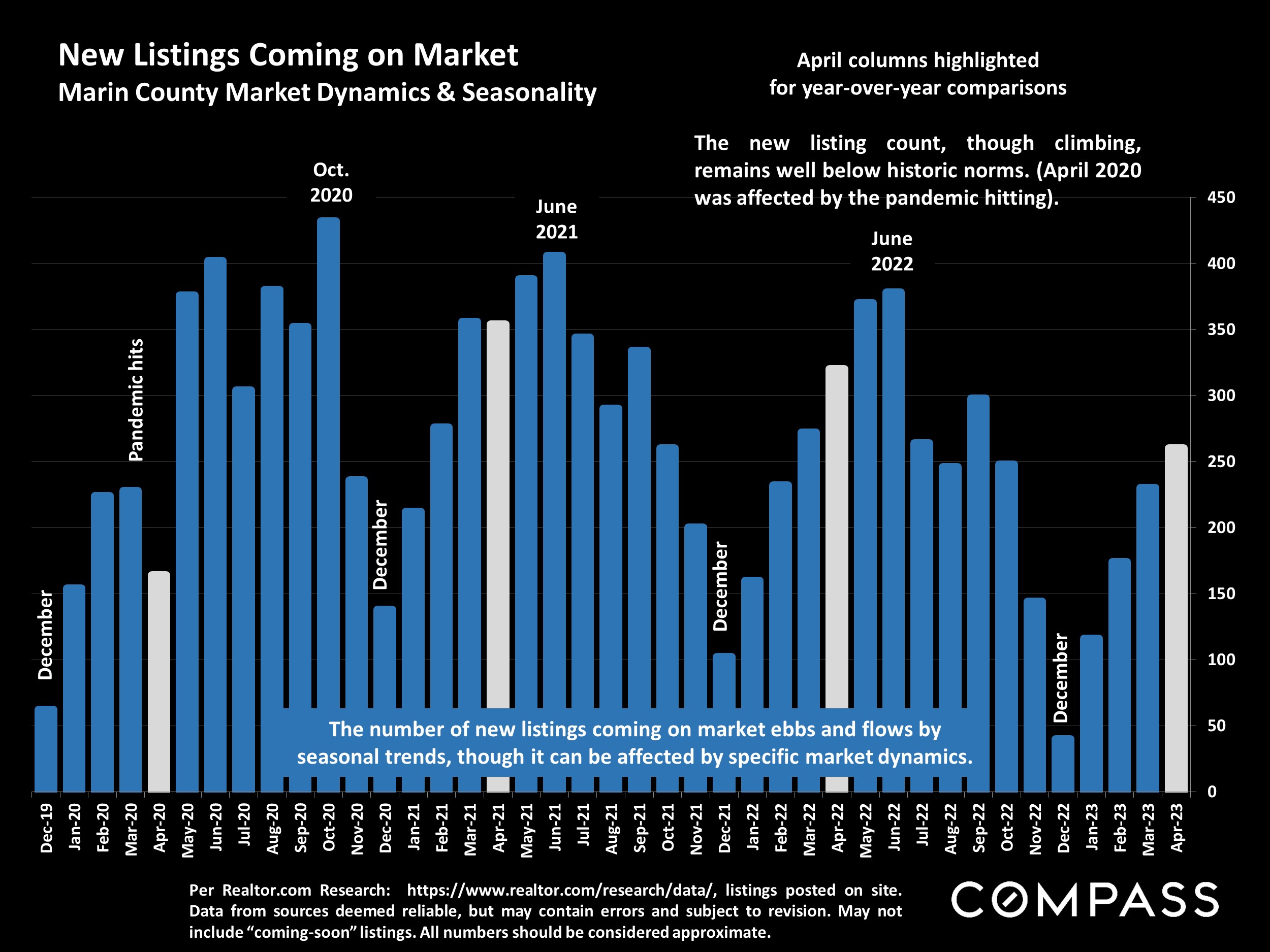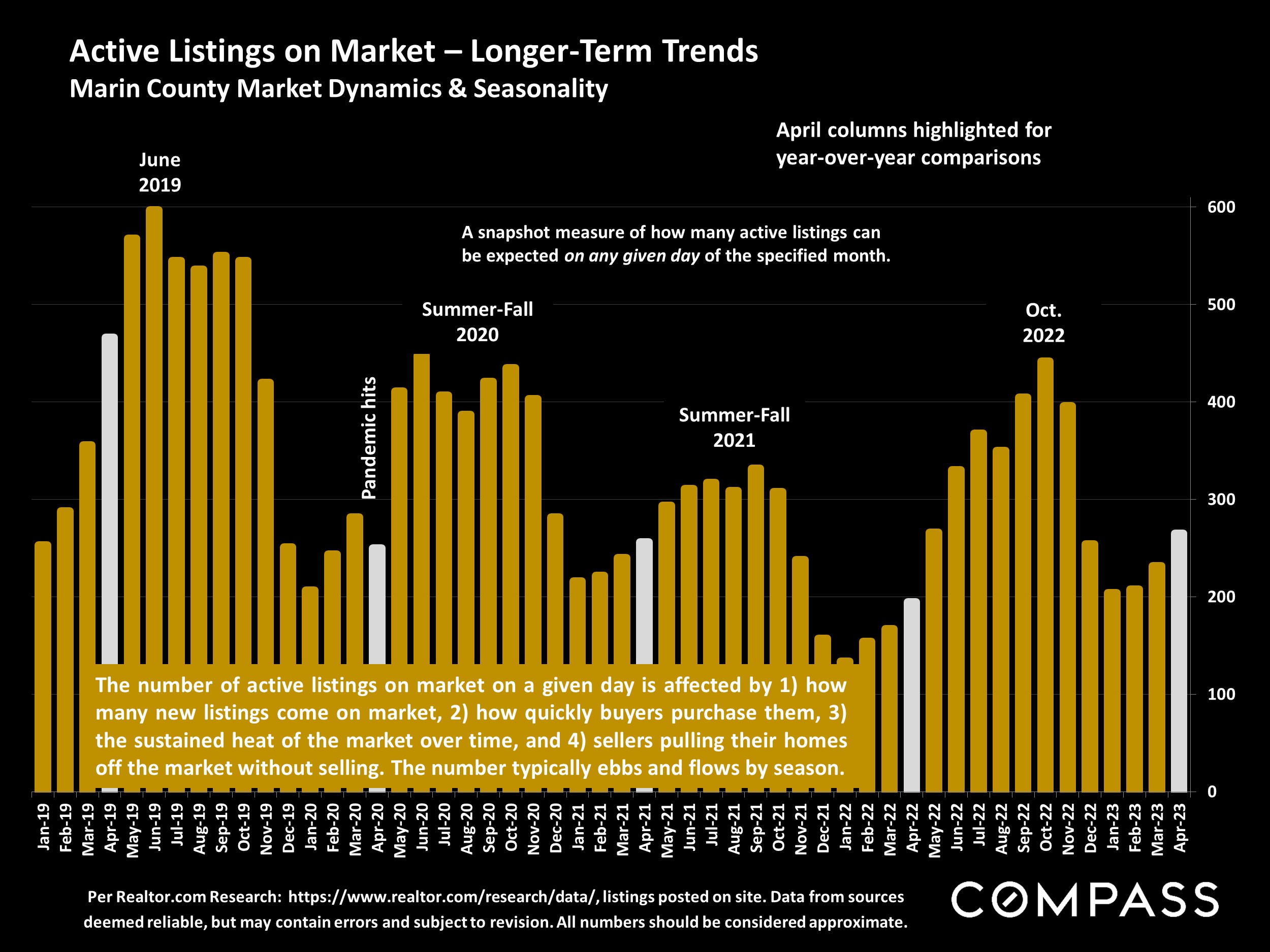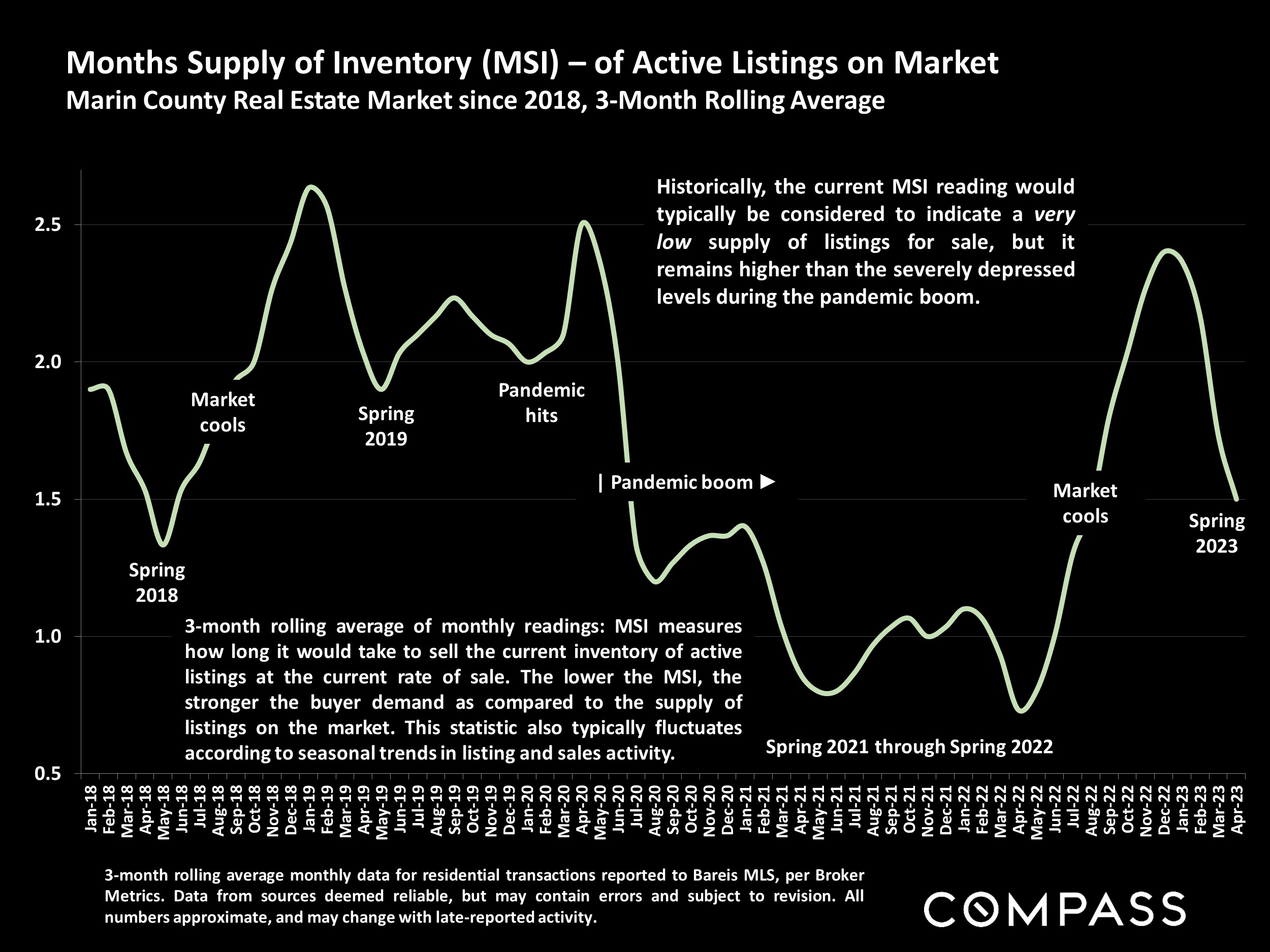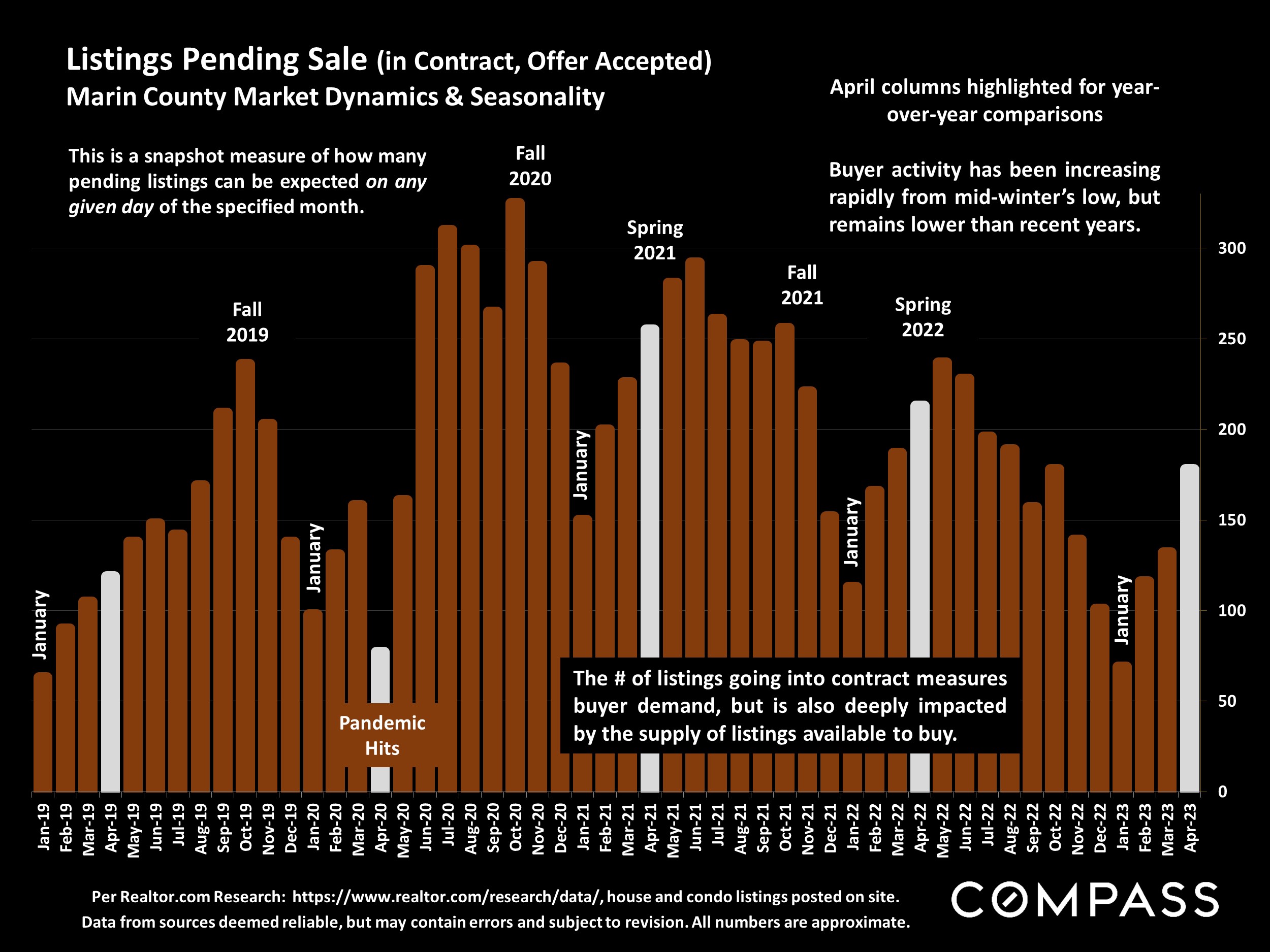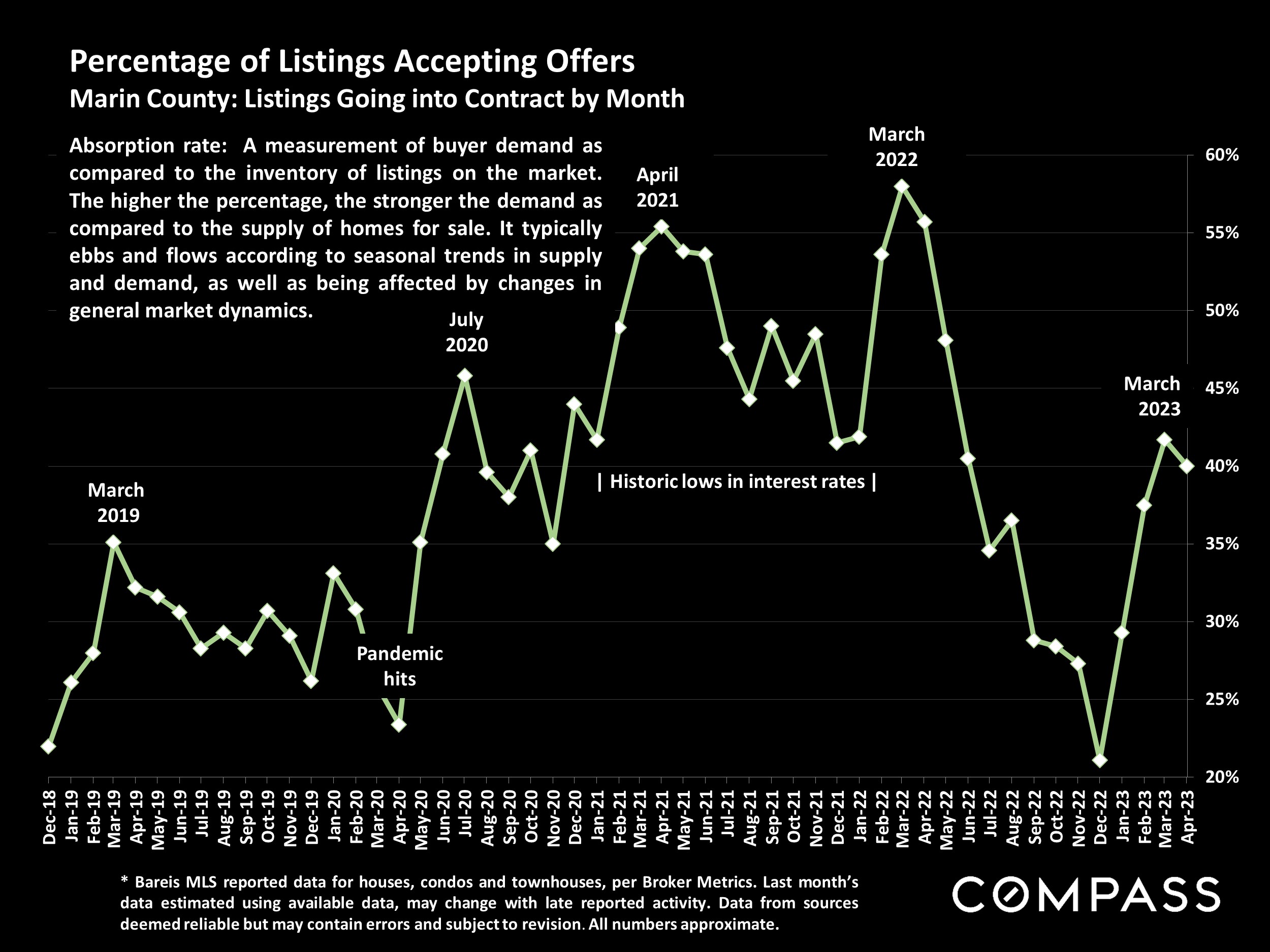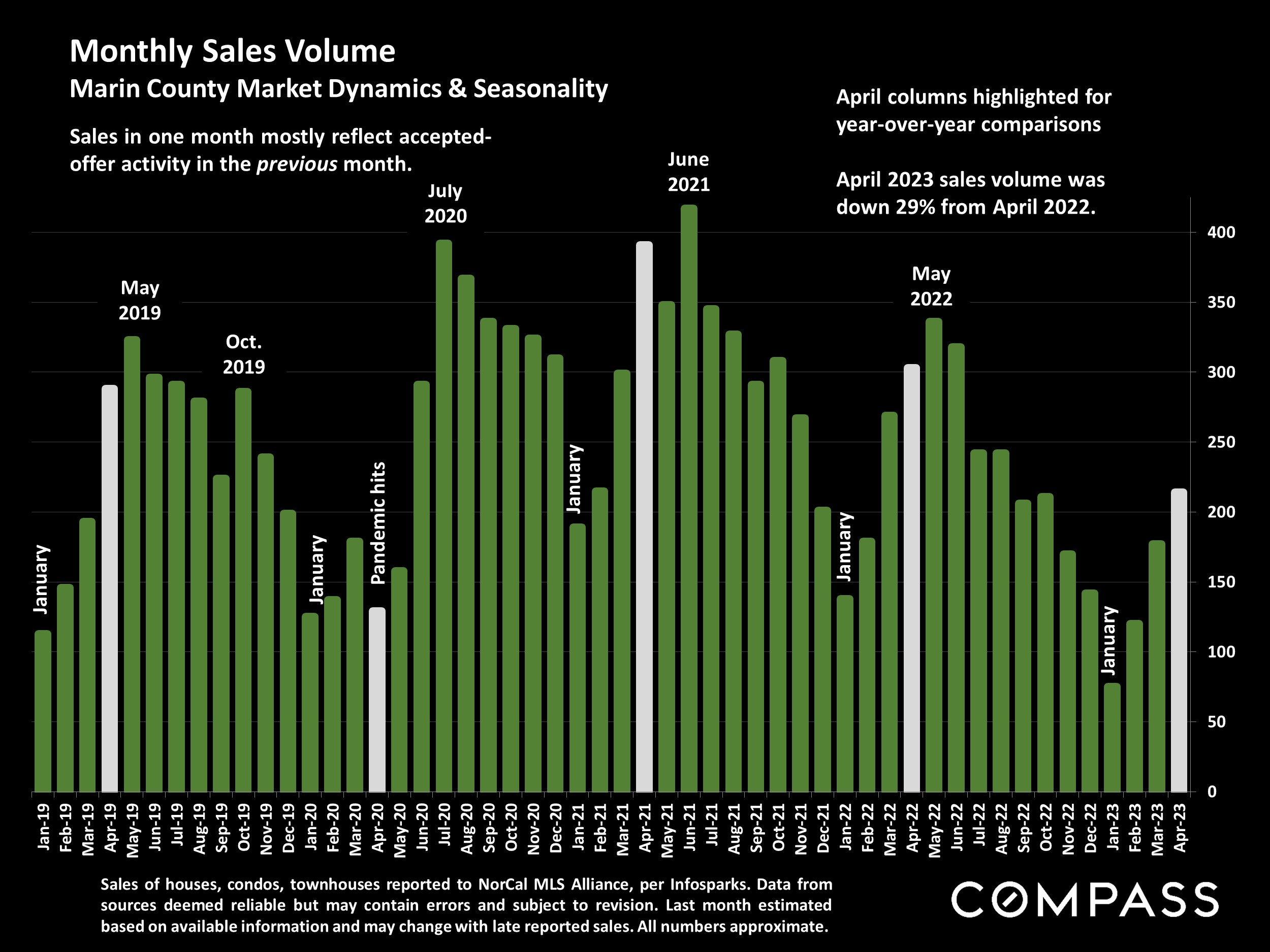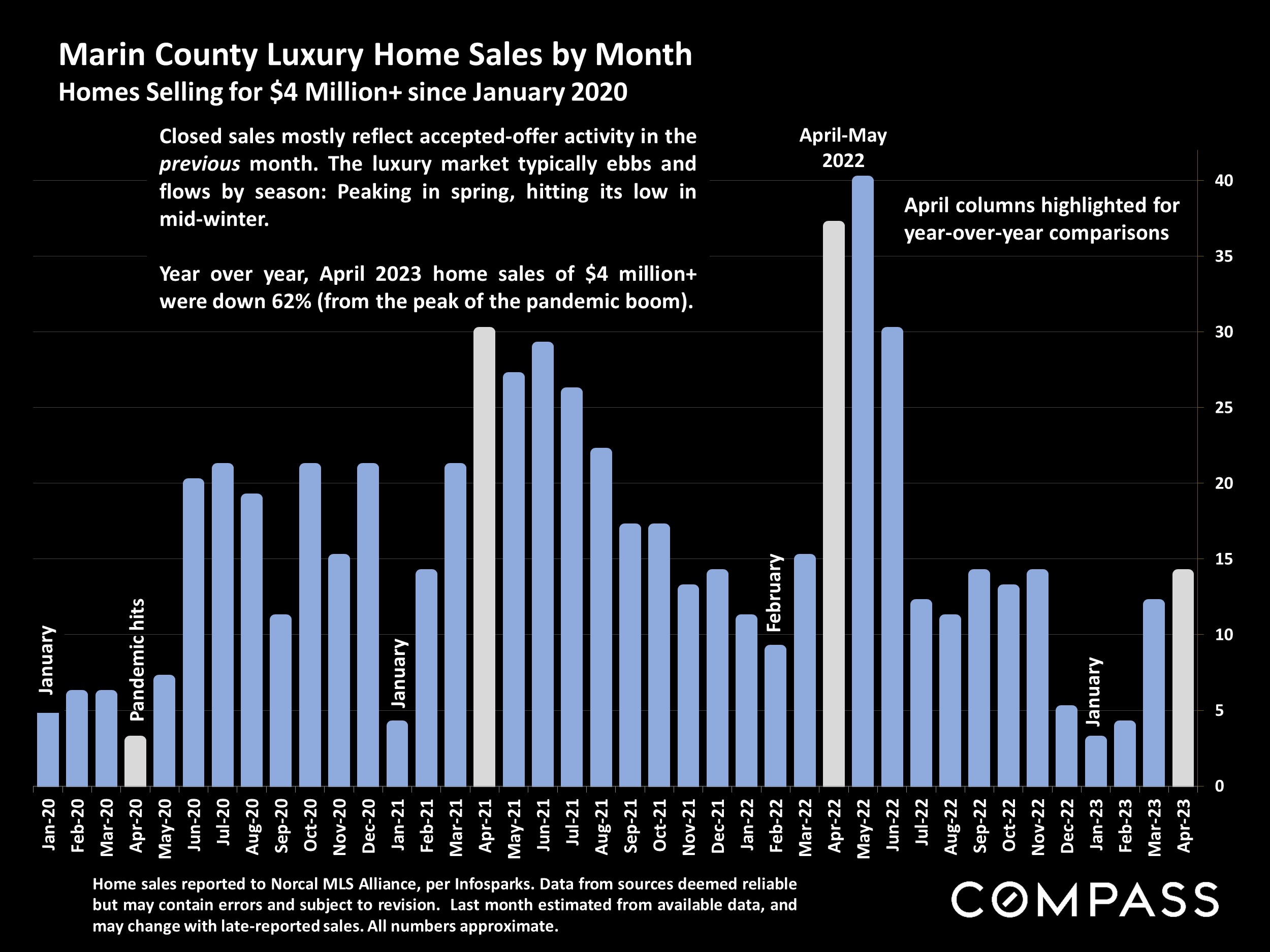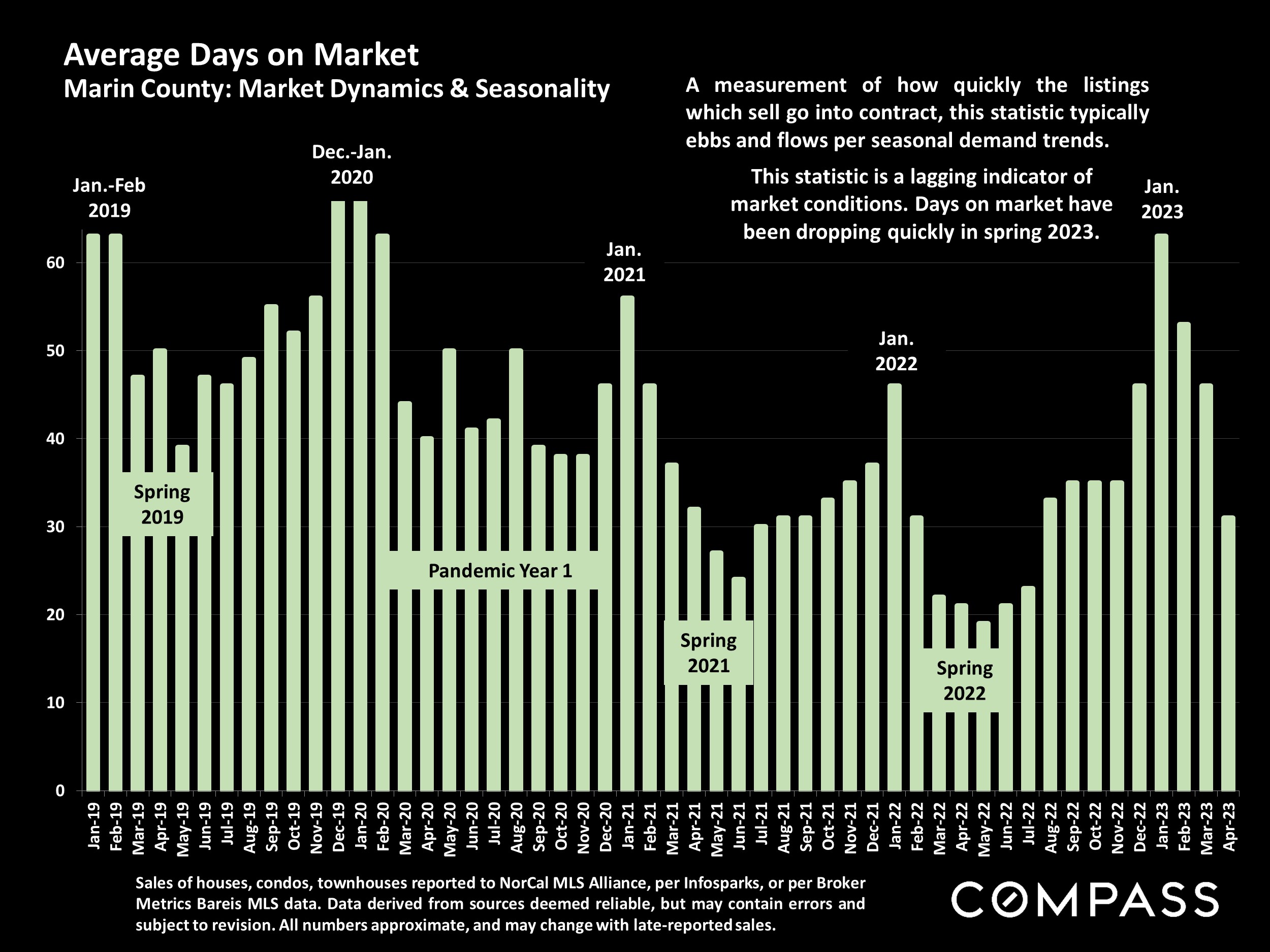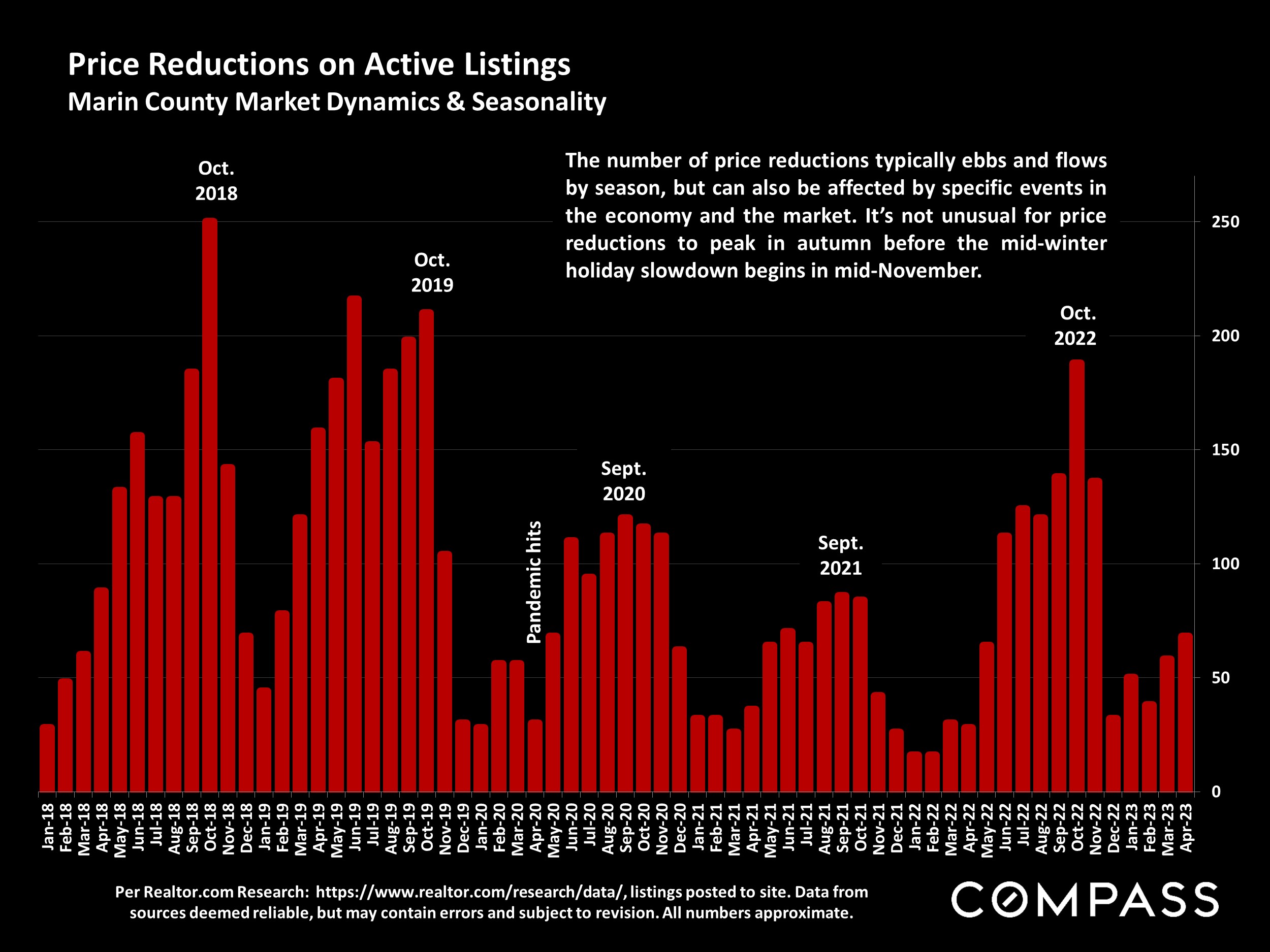 Want to learn more about Bay Area market trends?
Let's connect! With relationships and networks across the city, there are a variety of ways I can help you make informed real estate decisions. Call, email, or text – I'm here to help.
Contact