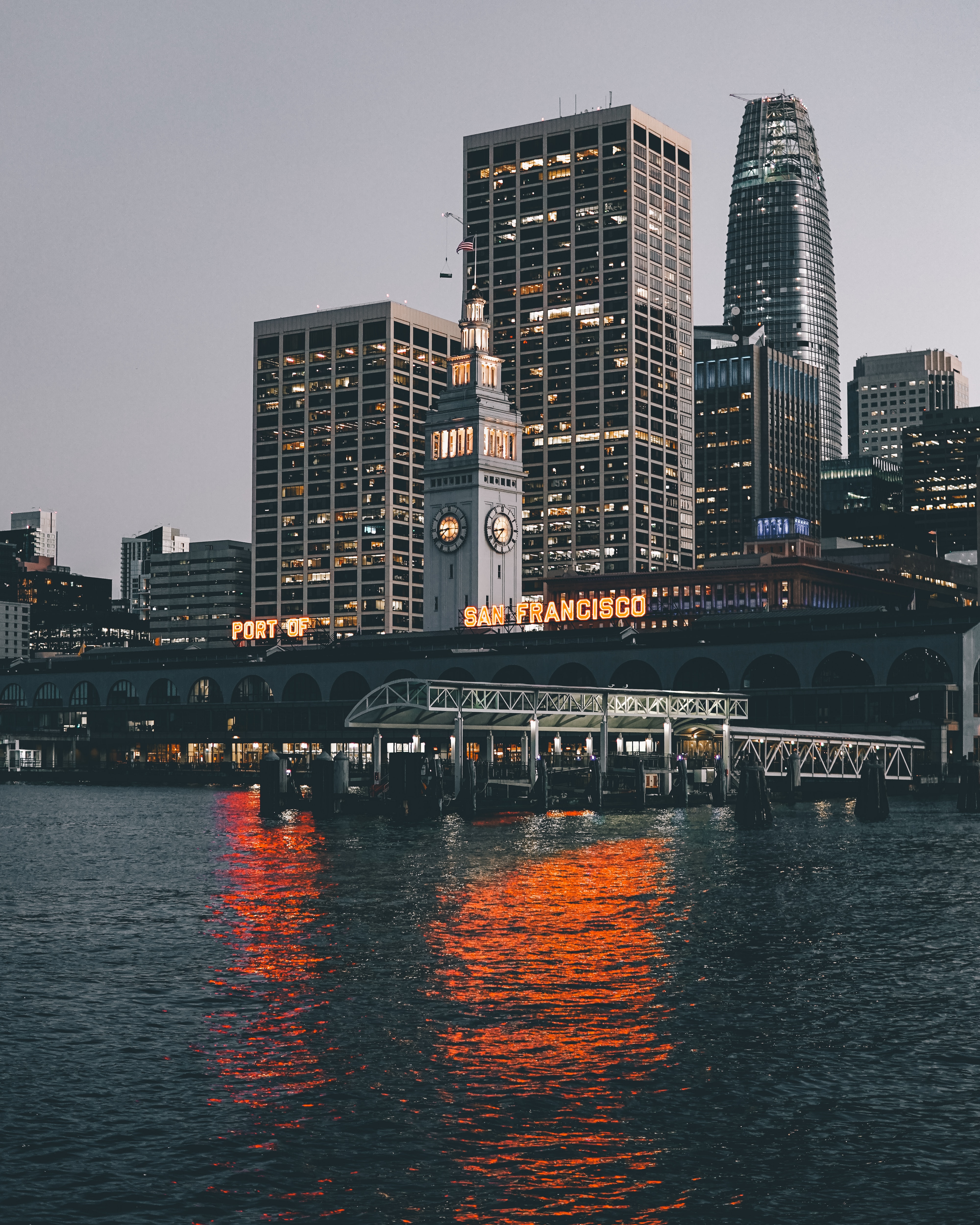 June 8, 2023
SF: June 2023 Market Stats
By Compass
Median home sales prices have begun to recover from mid-winter lows, though remaining far below peak prices hit in spring 2022. The SF house market continues to be substantially stronger than the condo market, and the condo market in the downtown/South of Market/Civic Center area - affected by a number of economic and social factors - is considerably weaker than condo markets in the rest of the city.
The number of new listings coming on the market and the number of home sales over the past 12 months were the lowest since both plunged after the pandemic first struck. New listing and sales volumes have risen from their nadirs in mid-winter, but remain historically low. Average days on the market dropped considerably in 2023 as buyer demand recovered, and the percentage of home sales closing over the asking price increased. The average house sale is now, once again, selling well above its original asking price. The average condo sale is selling slightly below the list price. Luxury home sales remain well down from peaks seen at the height of the pandemic boom, but significantly up from late 2022.
With bank crises, fed actions, inflation readings, and U.S. debt-default fears, interest rates have been volatile in 2023, with significant ups and downs. As of early June, 30-year, fixed-rate mortgages are running about a quarter percent below 7% (but rates can change quickly).
The 1st and 4th largest insurers of CA homes, State Farm and Allstate, have announced they will no longer write new policies in the state due to rising claims costs. It is too early to quantify the exact financial, political, and market effects of their actions, or if other insurers will follow suit. Similar issues have come up in other states, such as Florida and Louisiana, and occurred with earthquake insurance in CA in the mid-1990s, leading to the creation of the CA Earthquake Authority.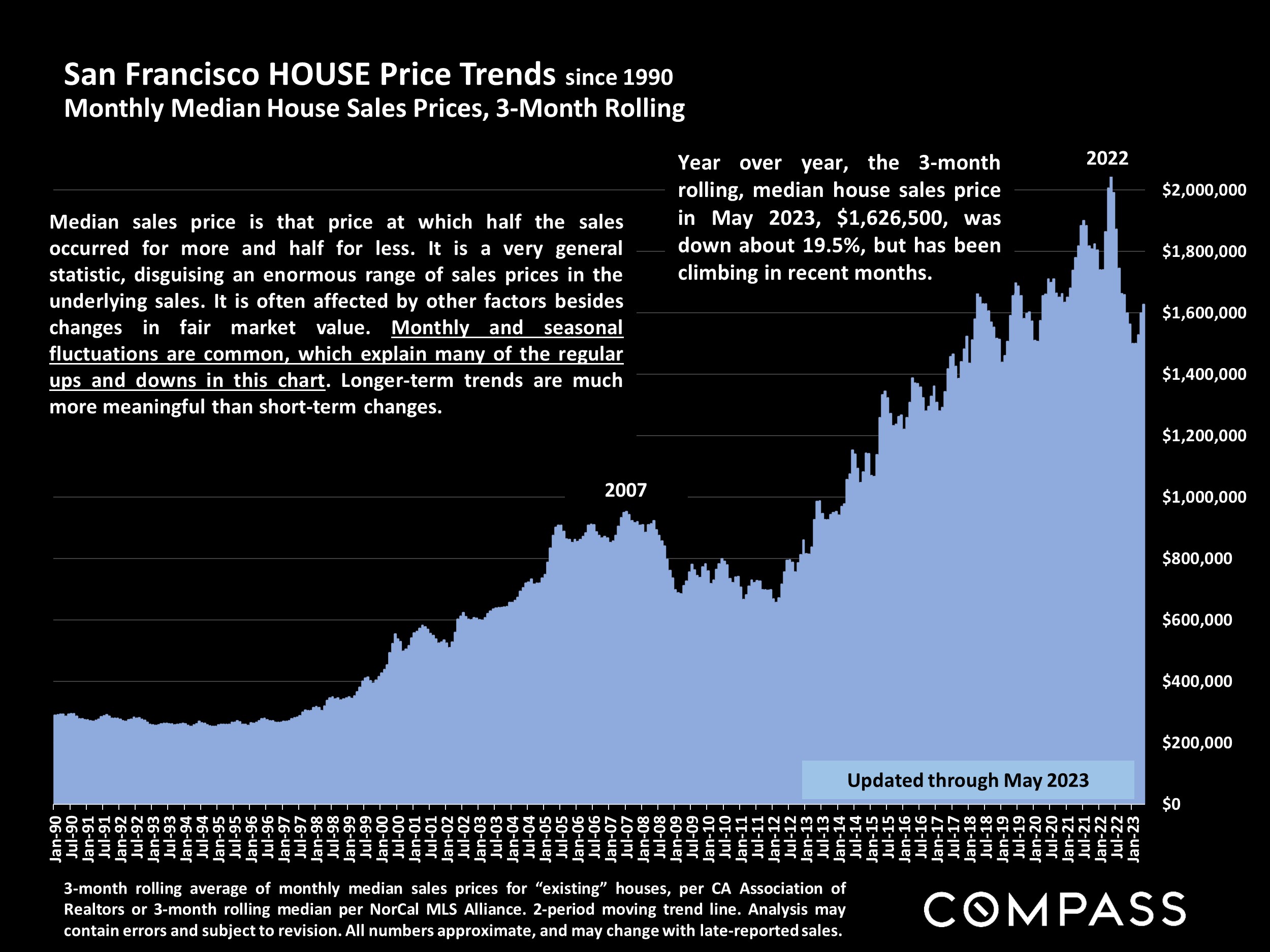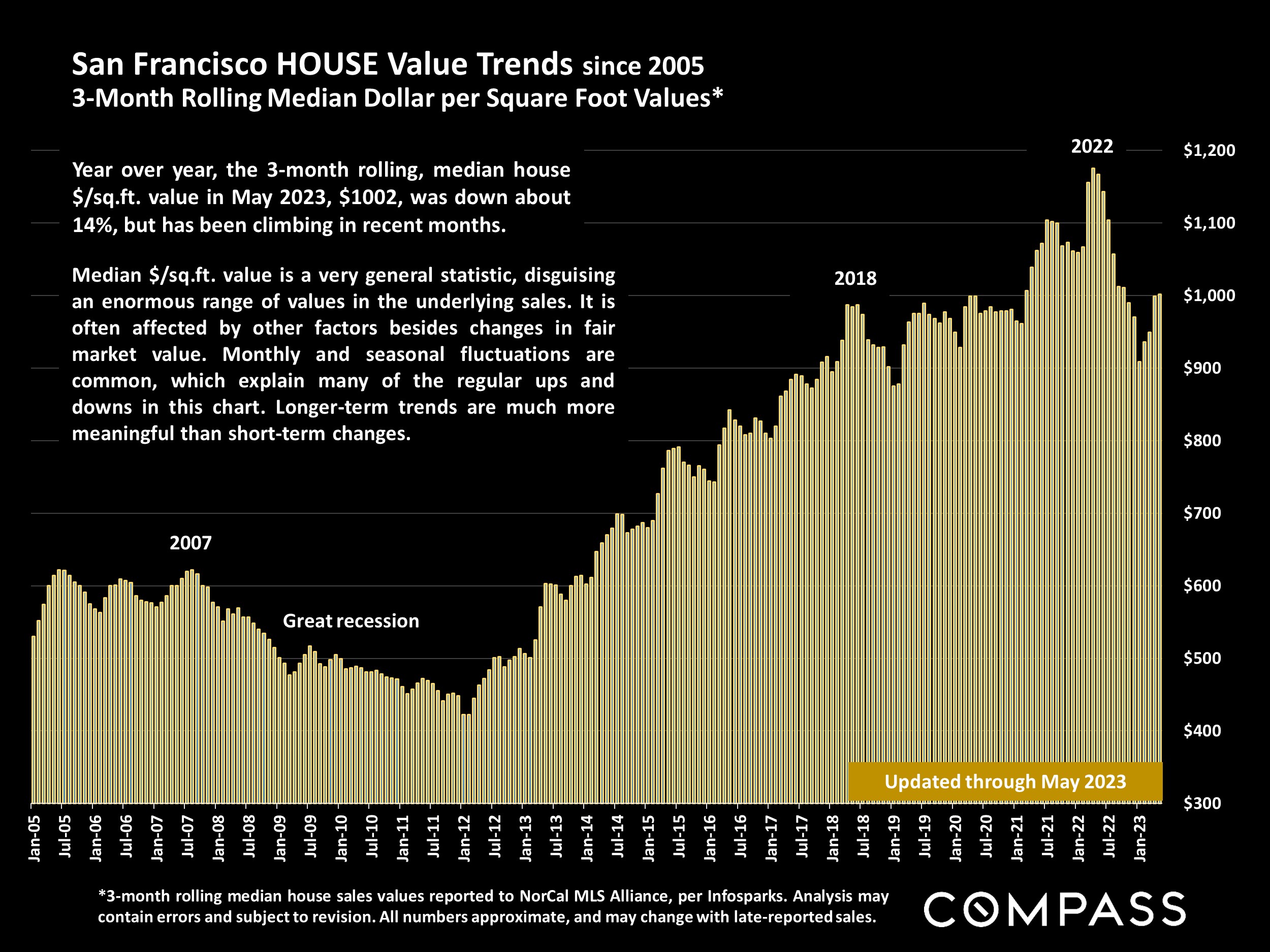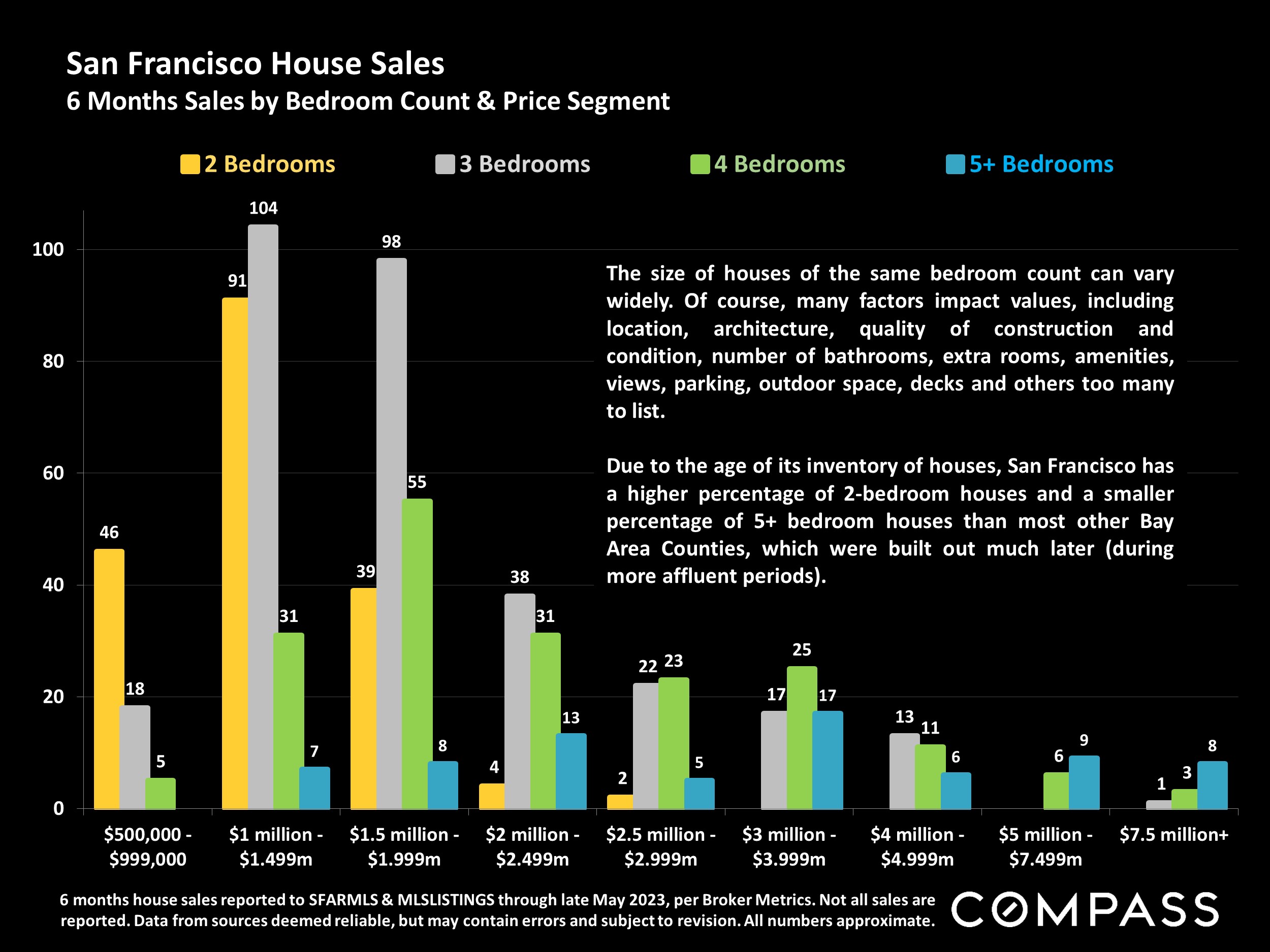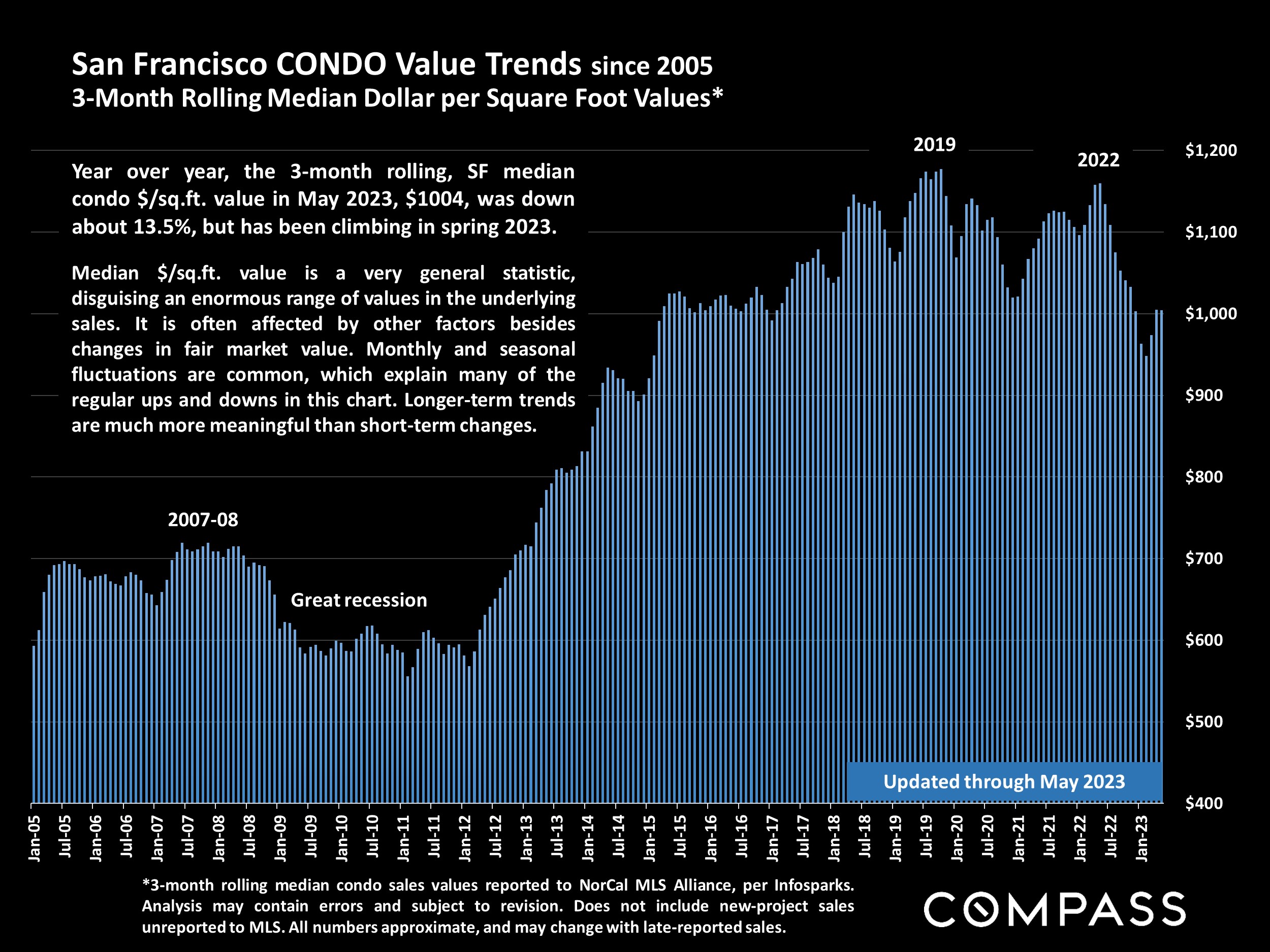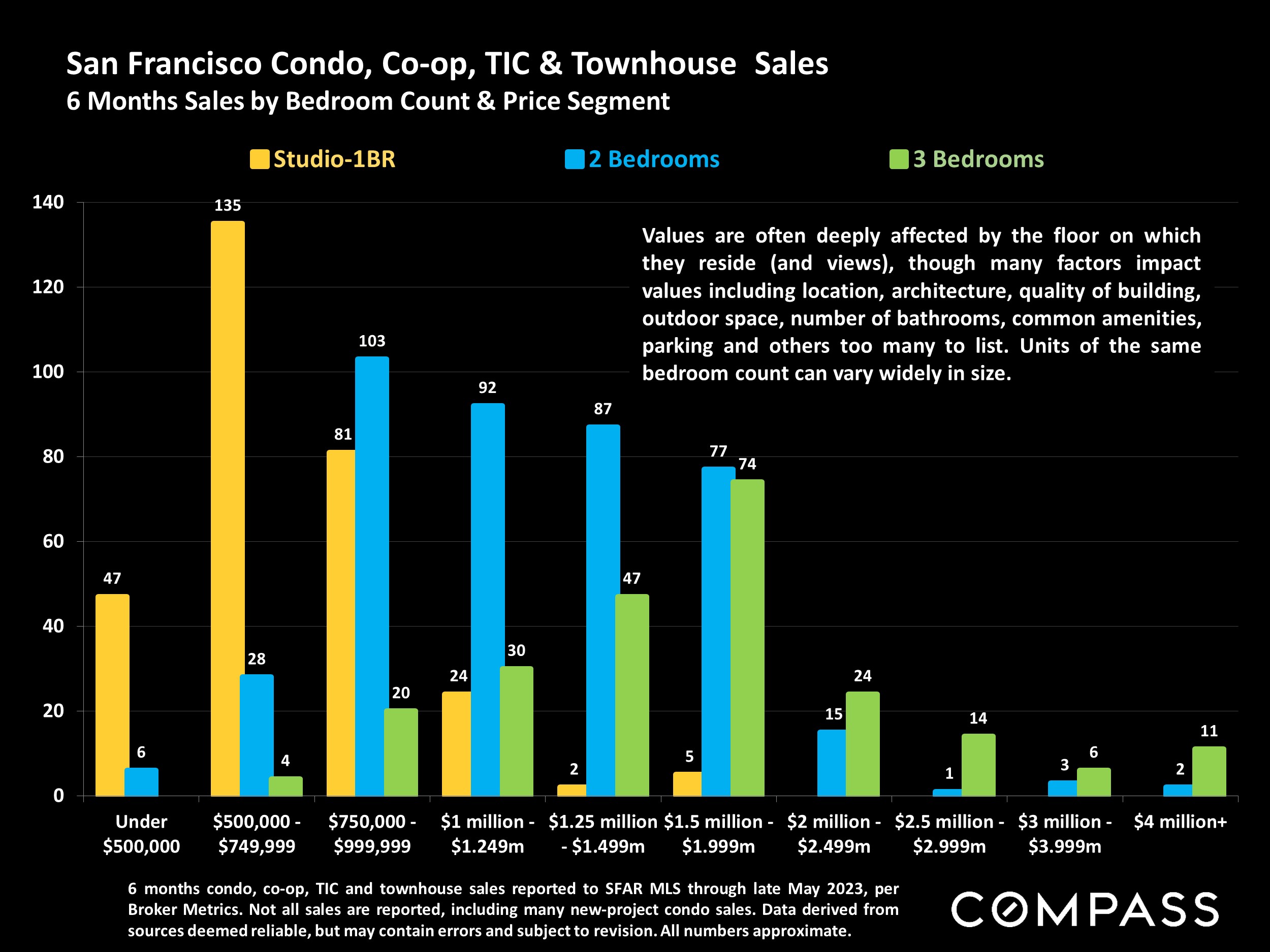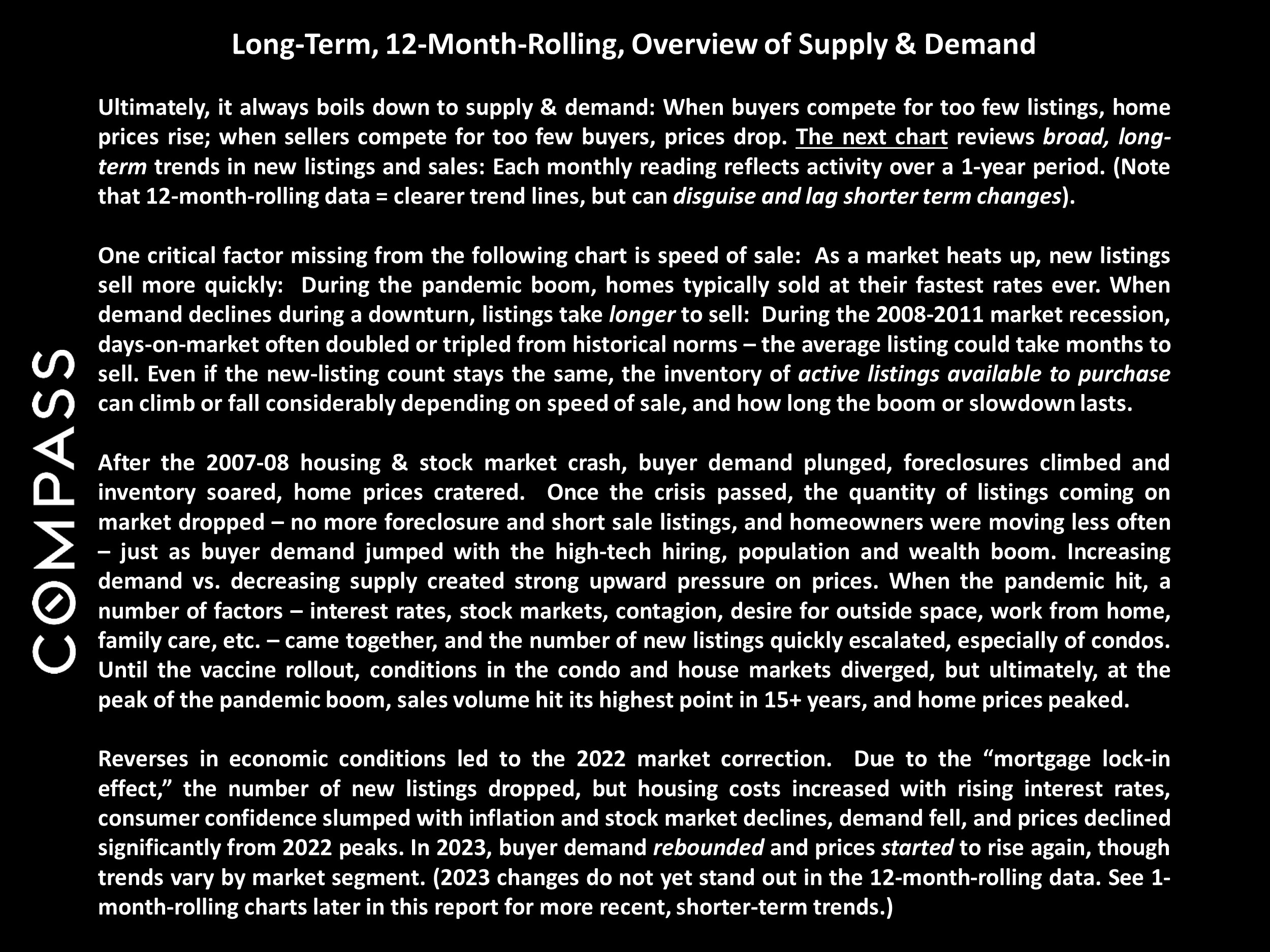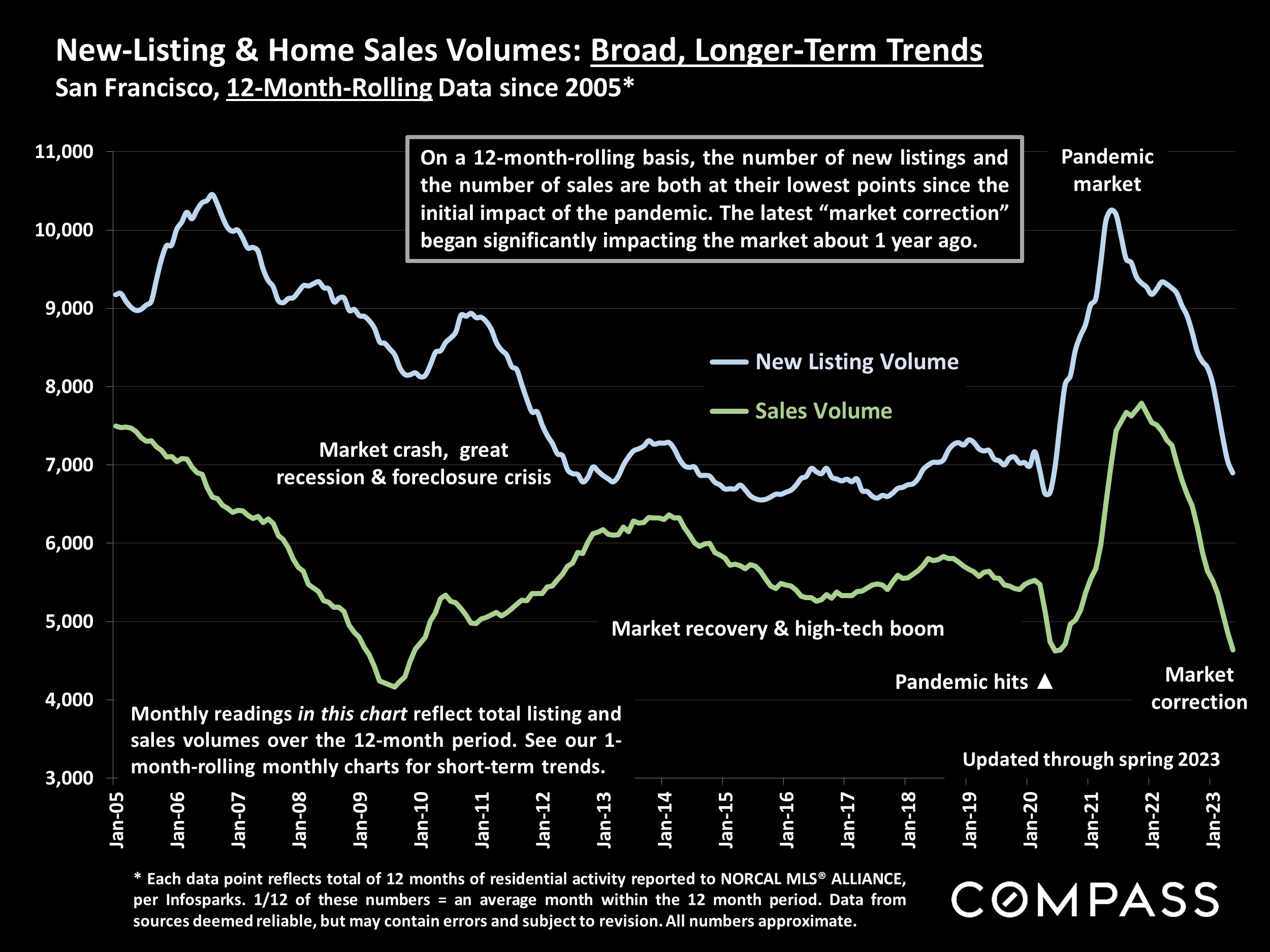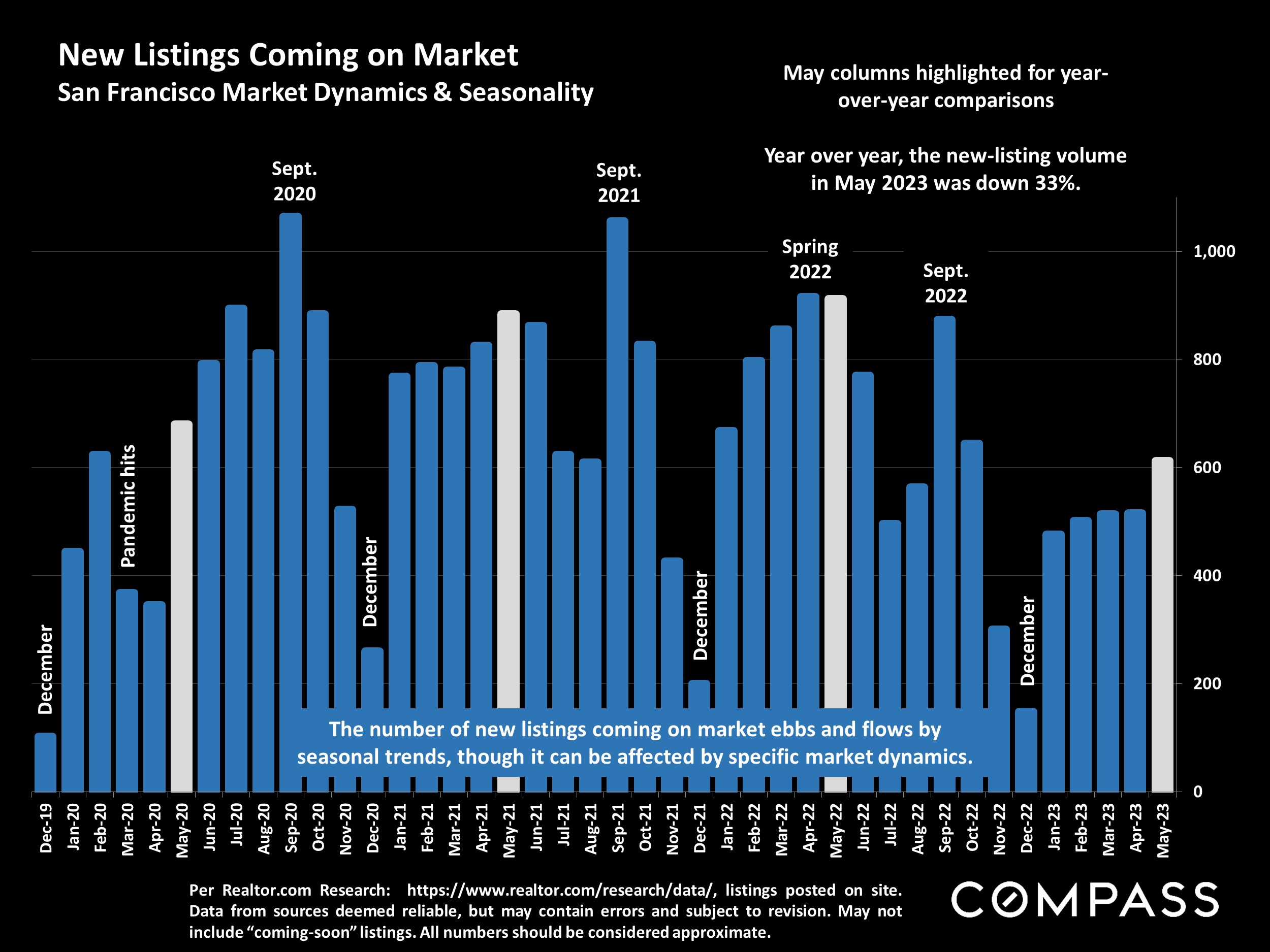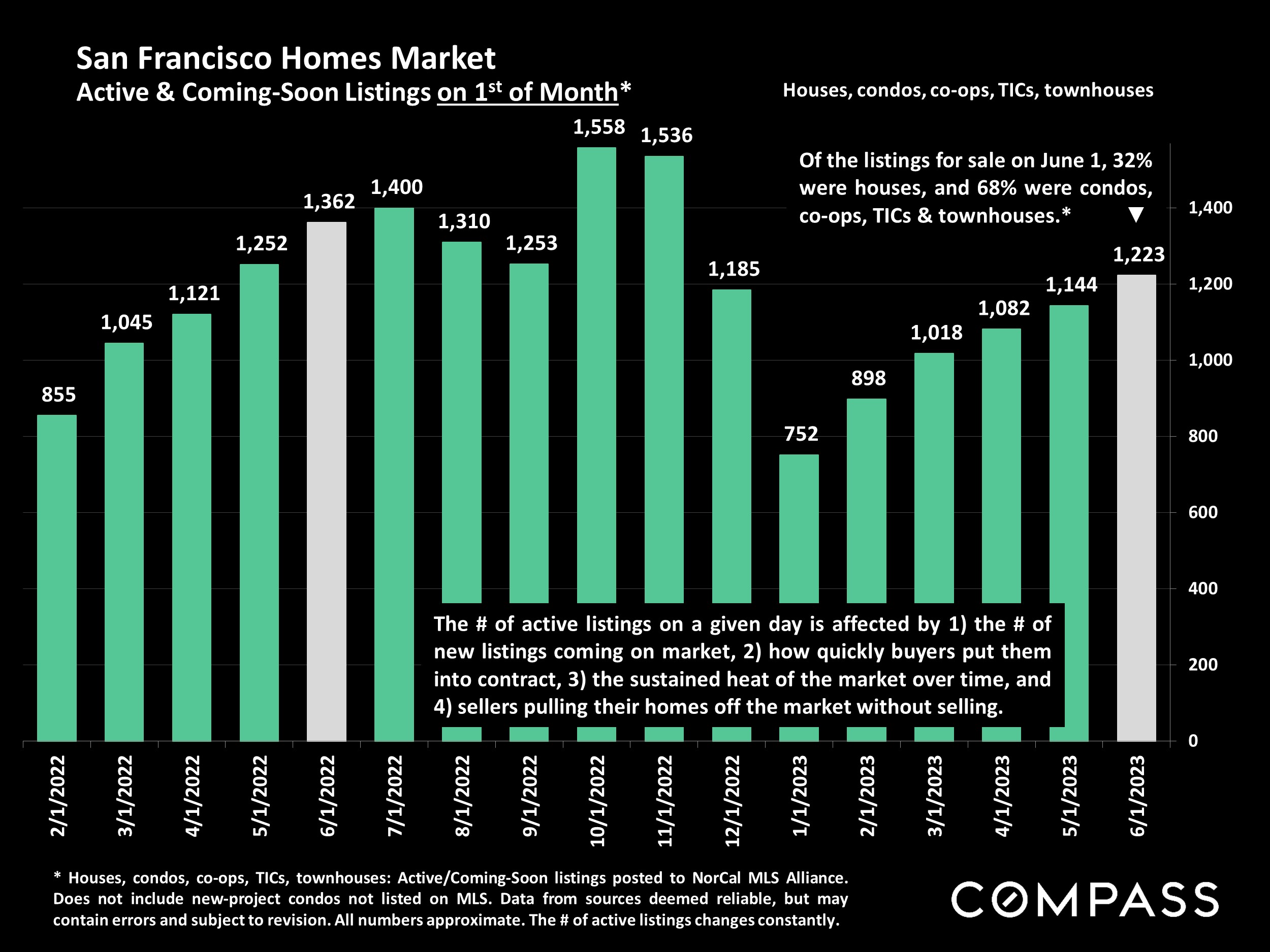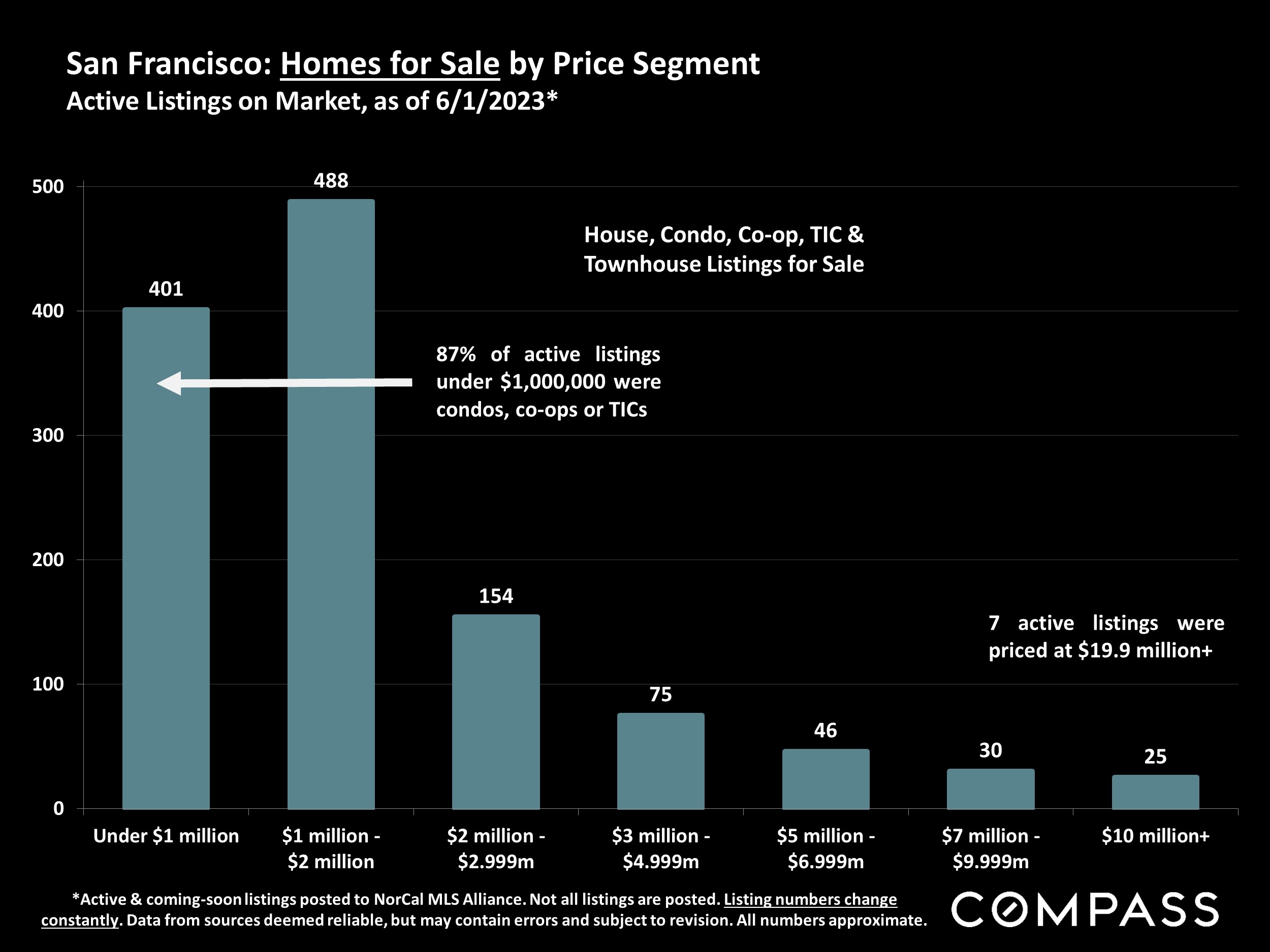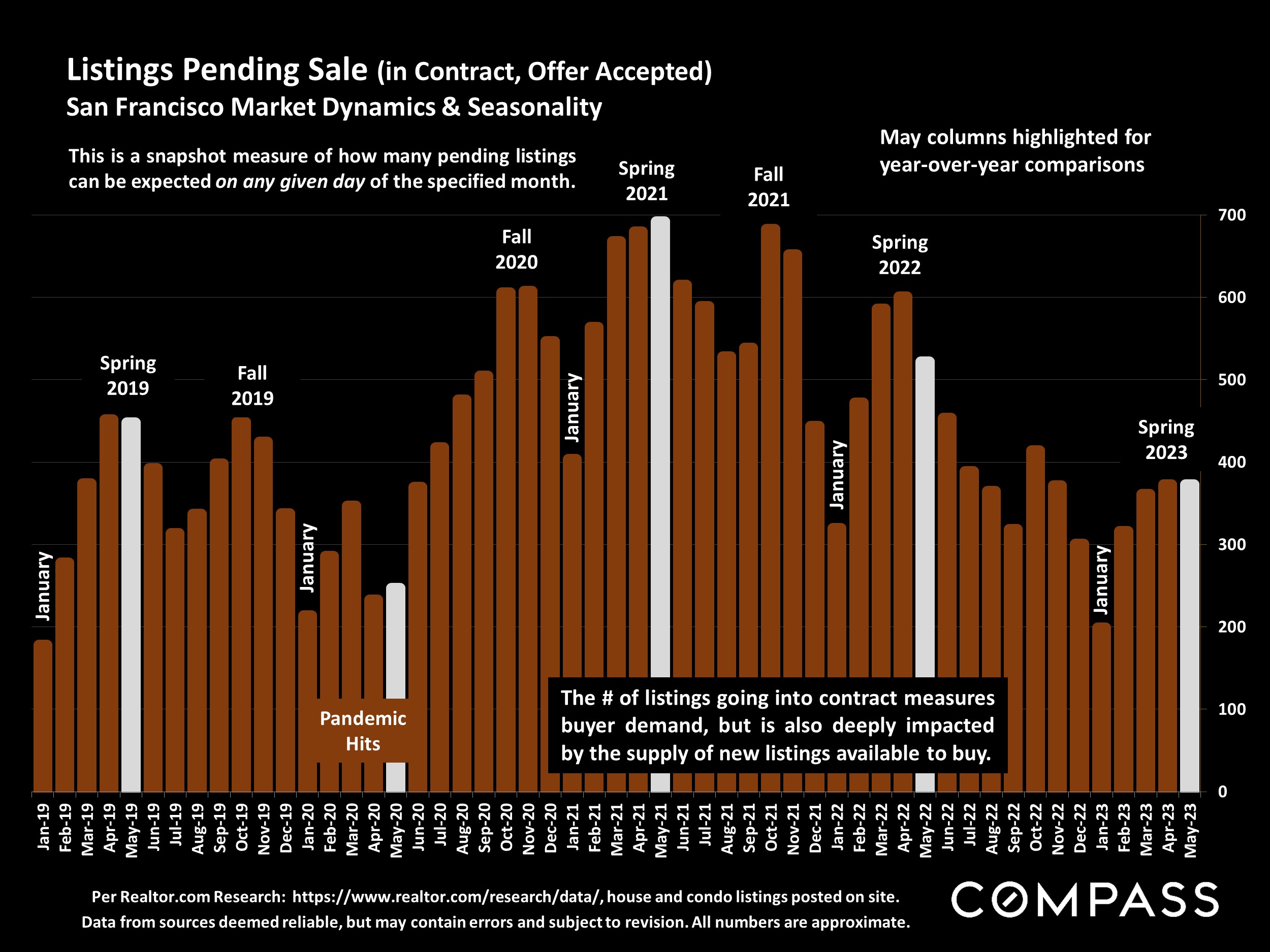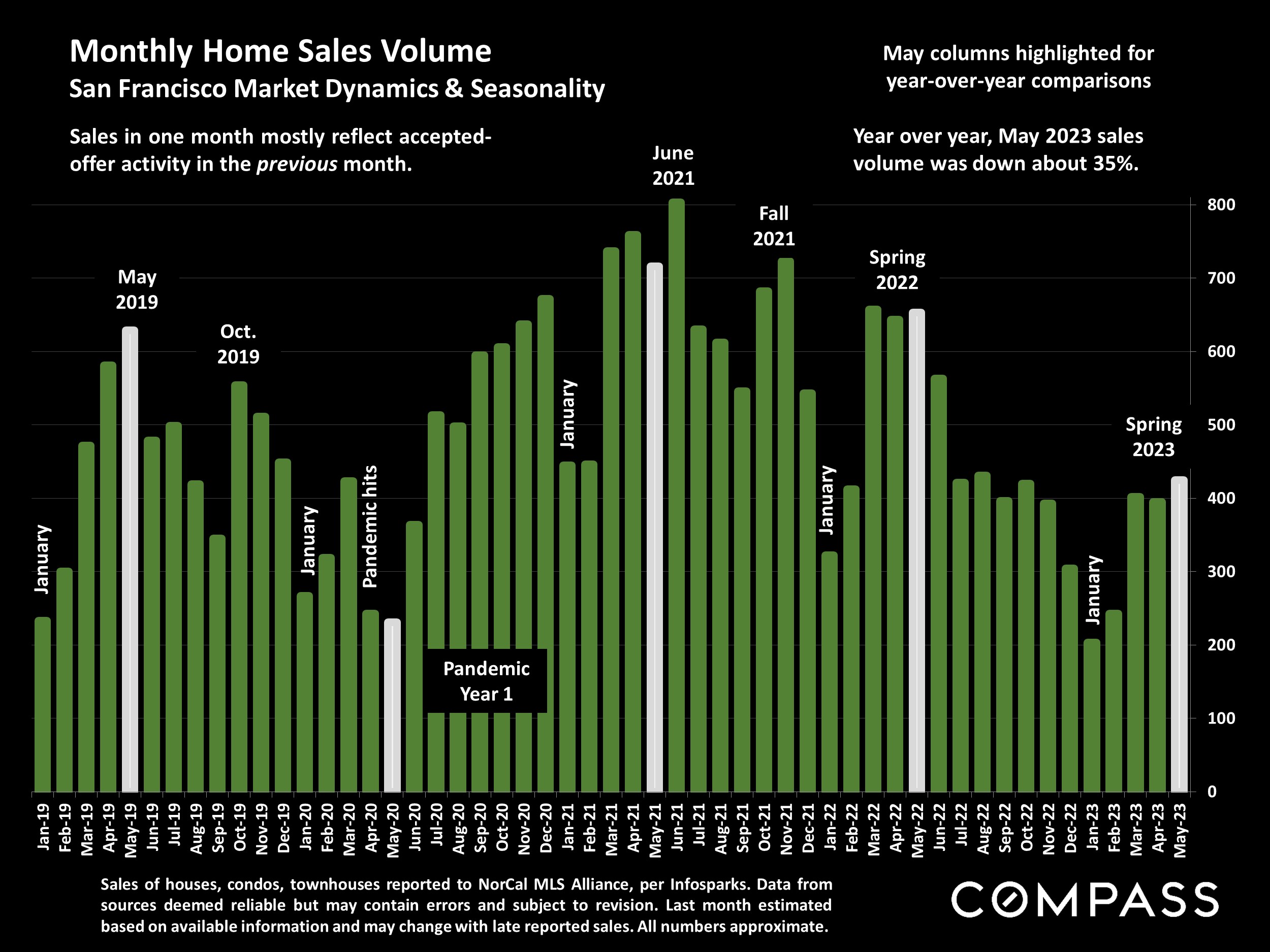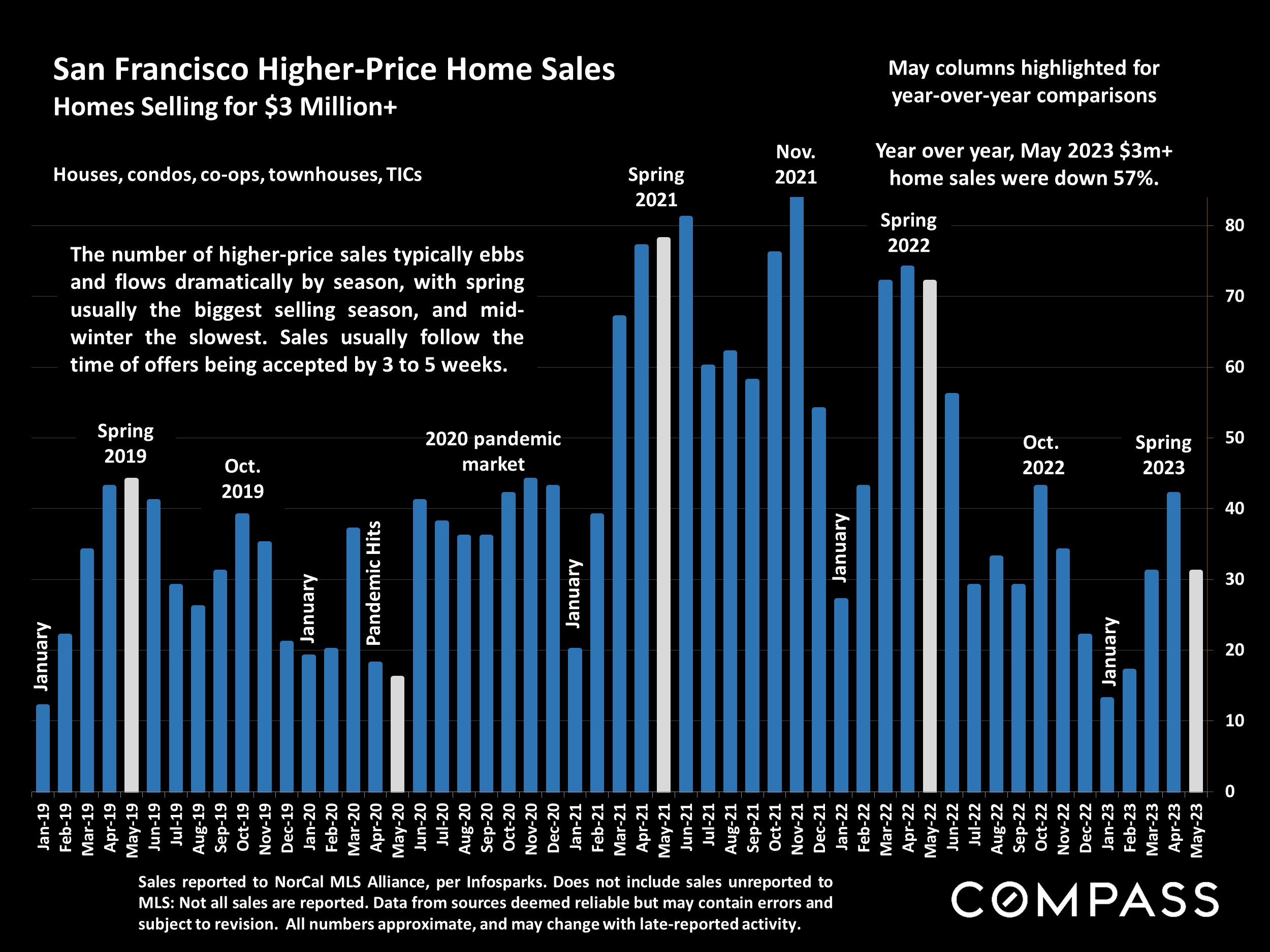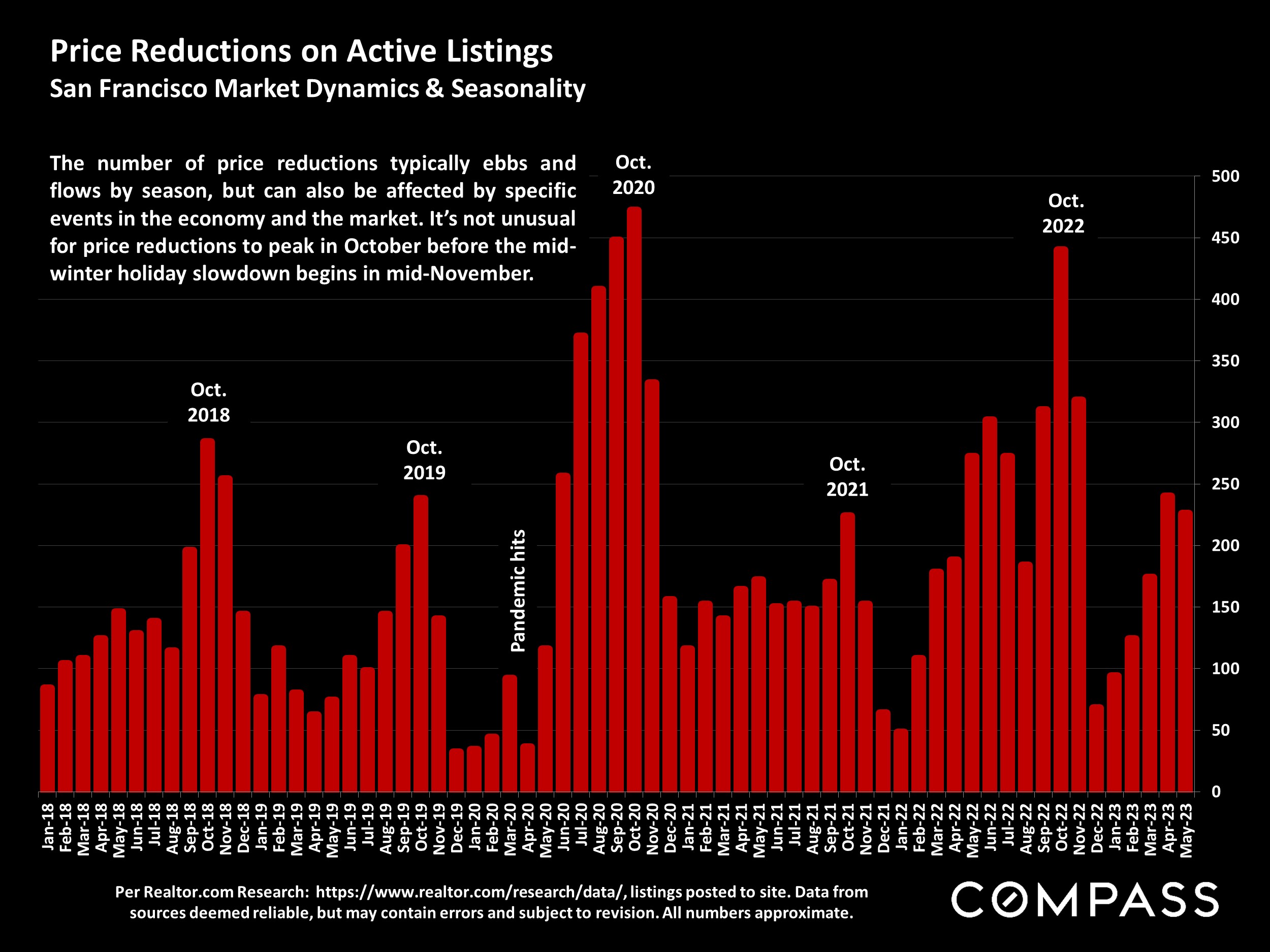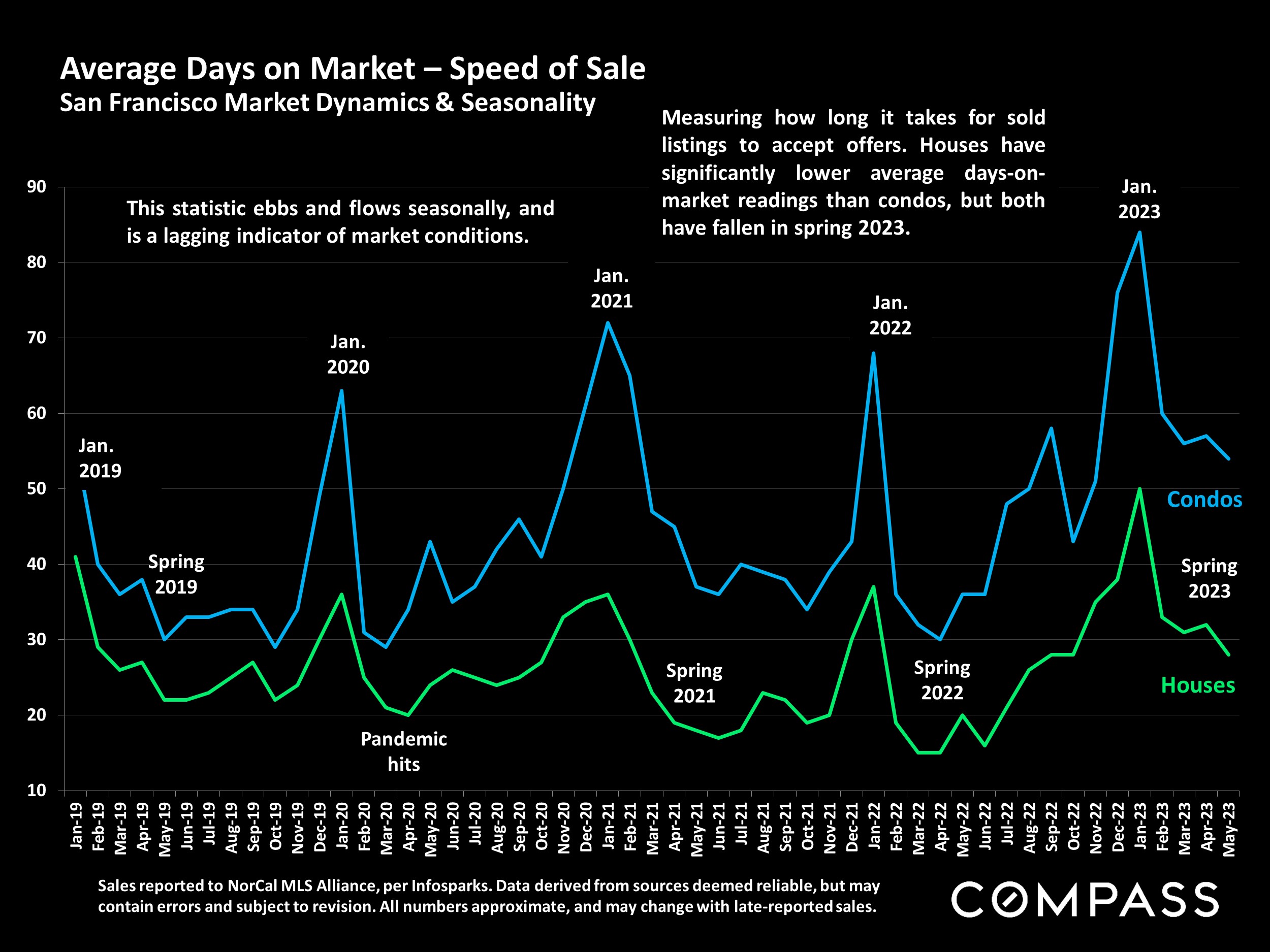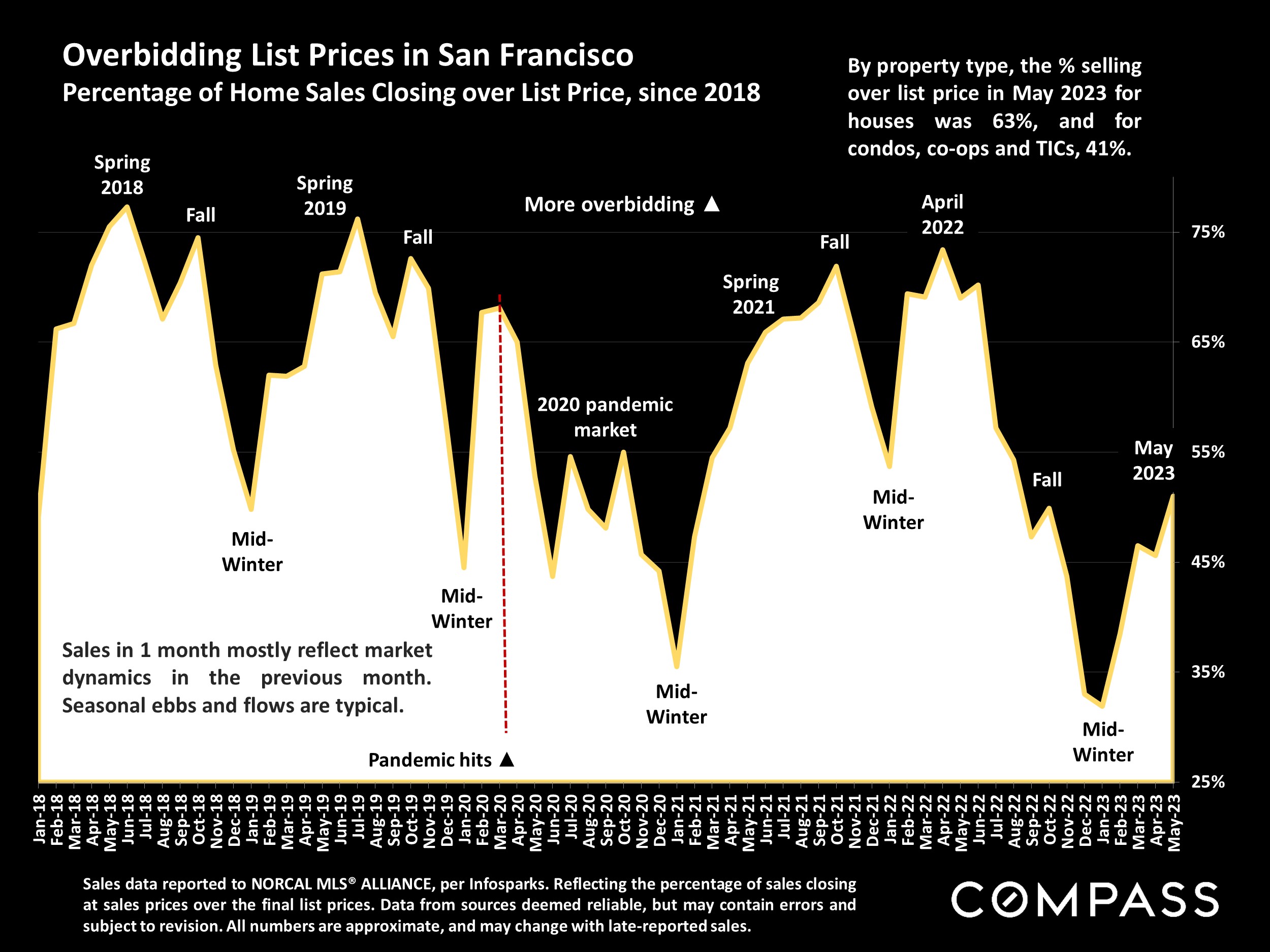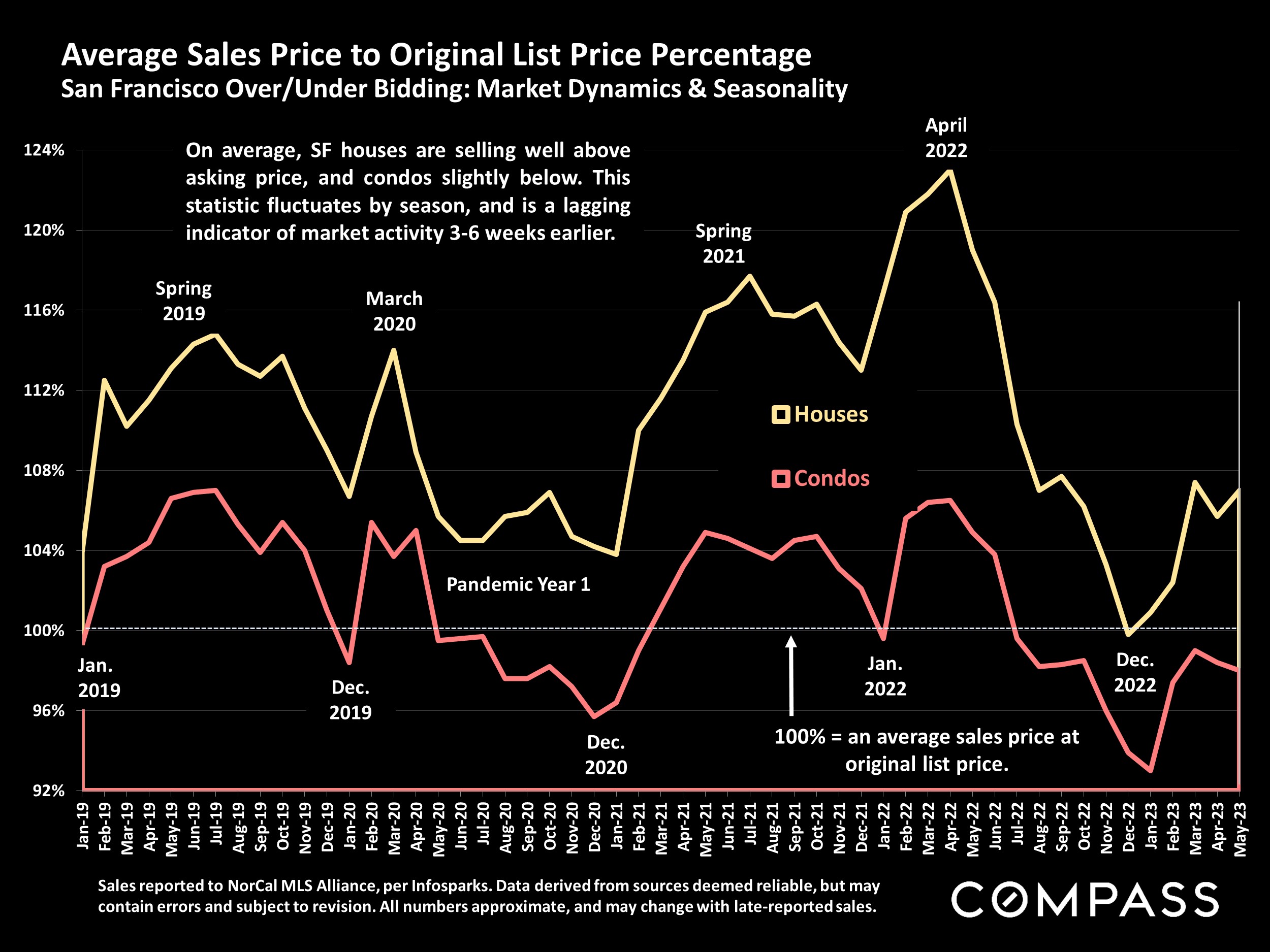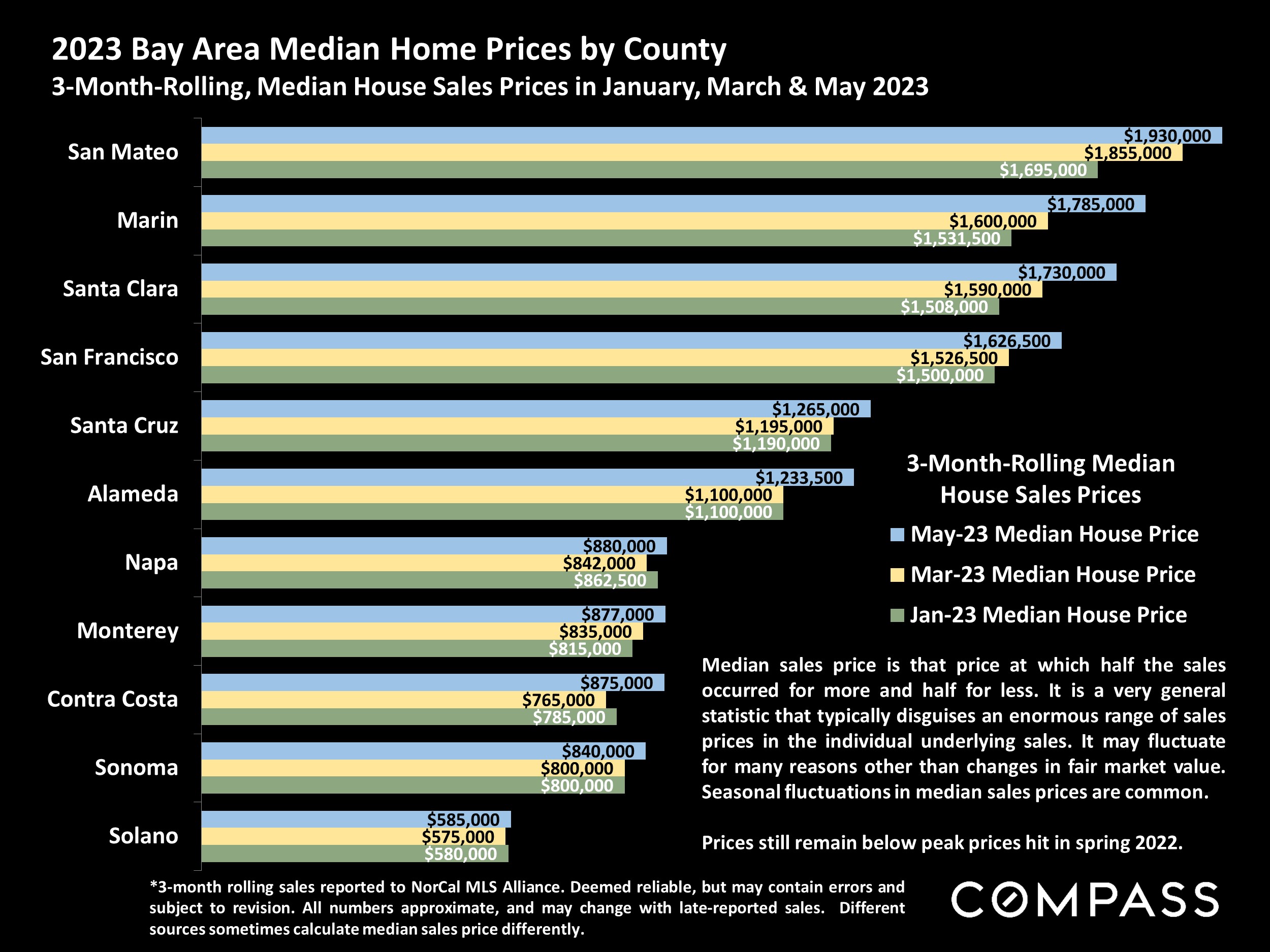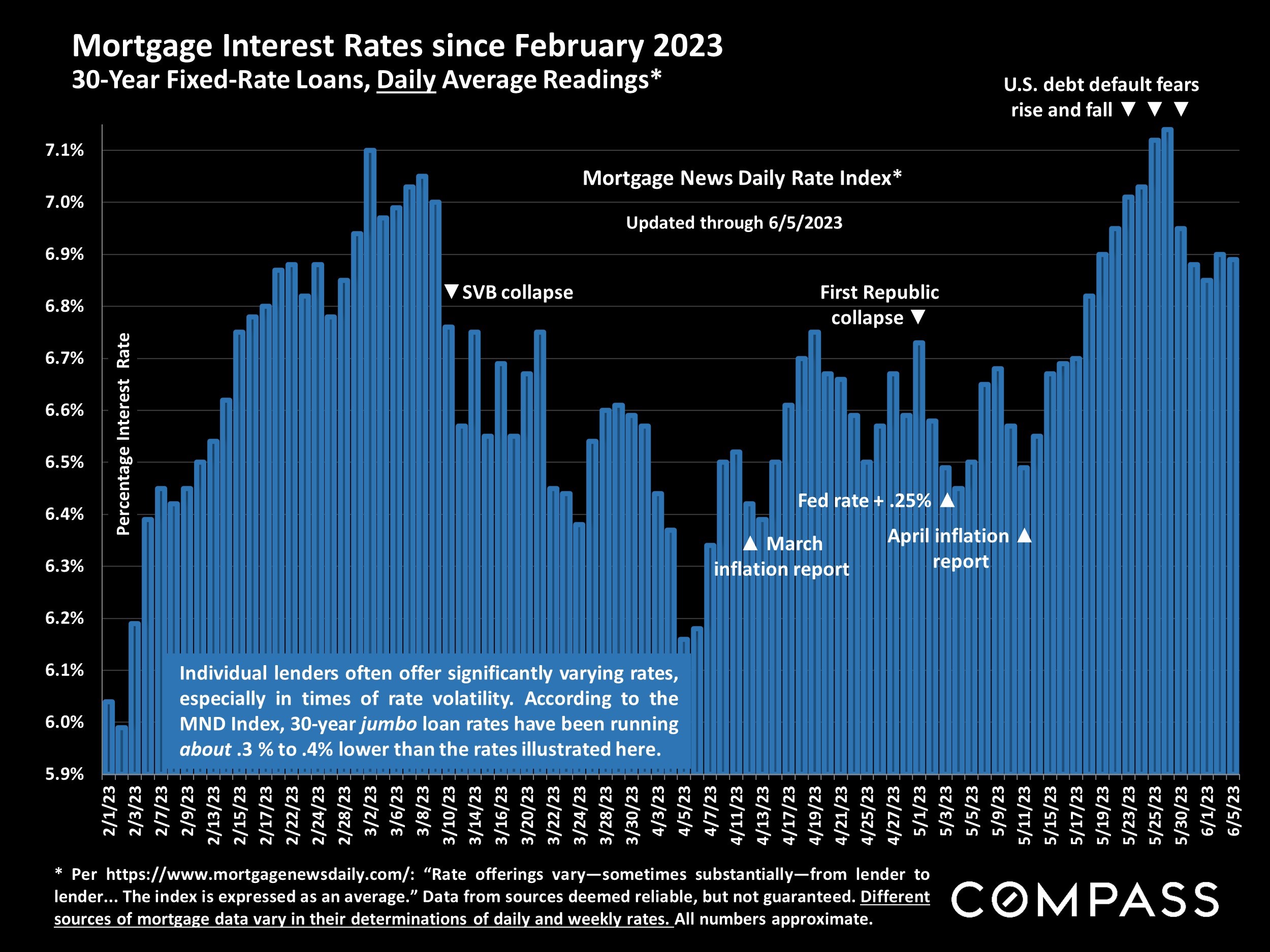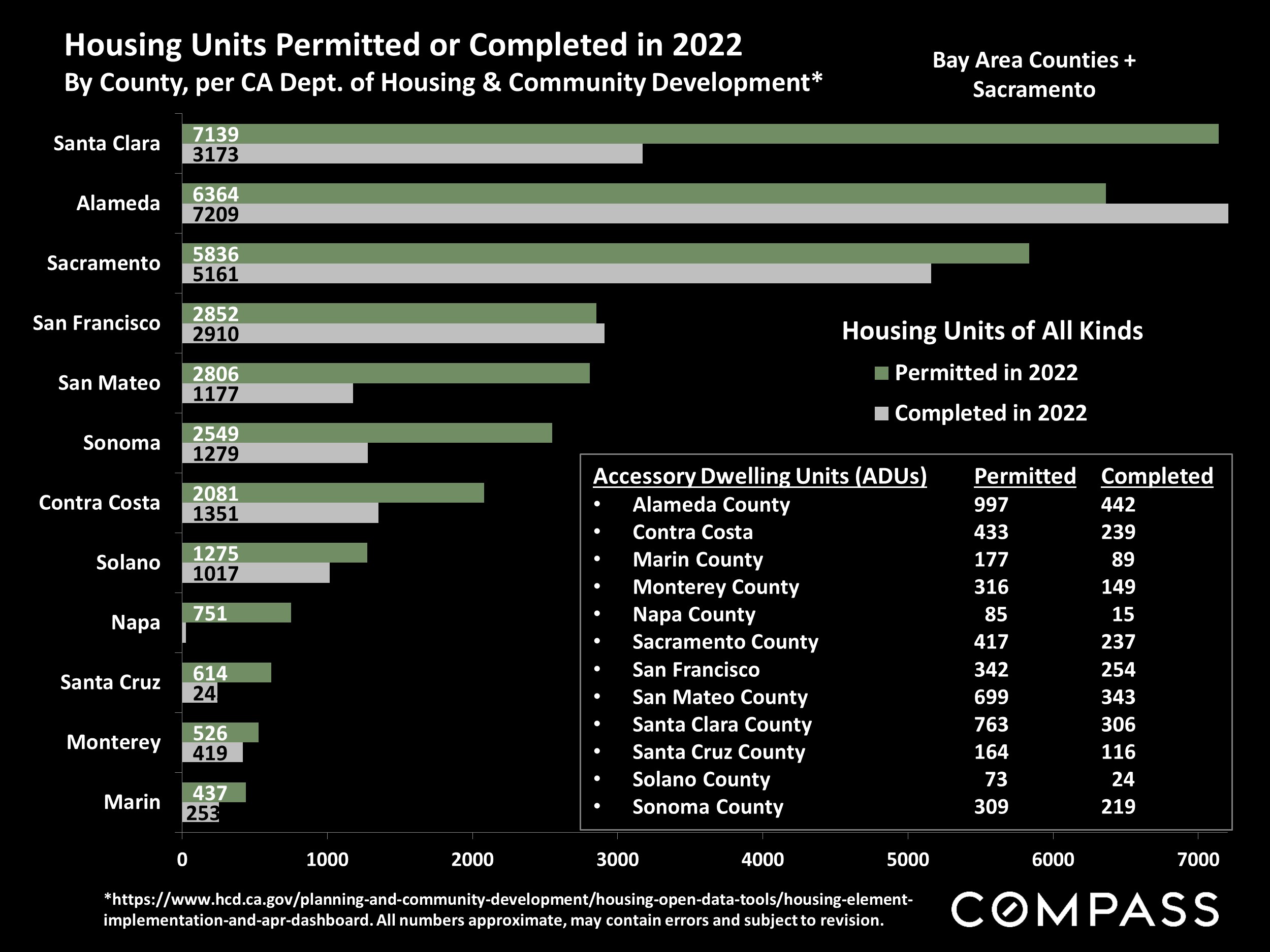 Want to learn more about Bay Area market trends?
Let's connect! With relationships and networks across the city, there are a variety of ways I can help you make informed real estate decisions. Call, email, or text – I'm here to help.
Contact