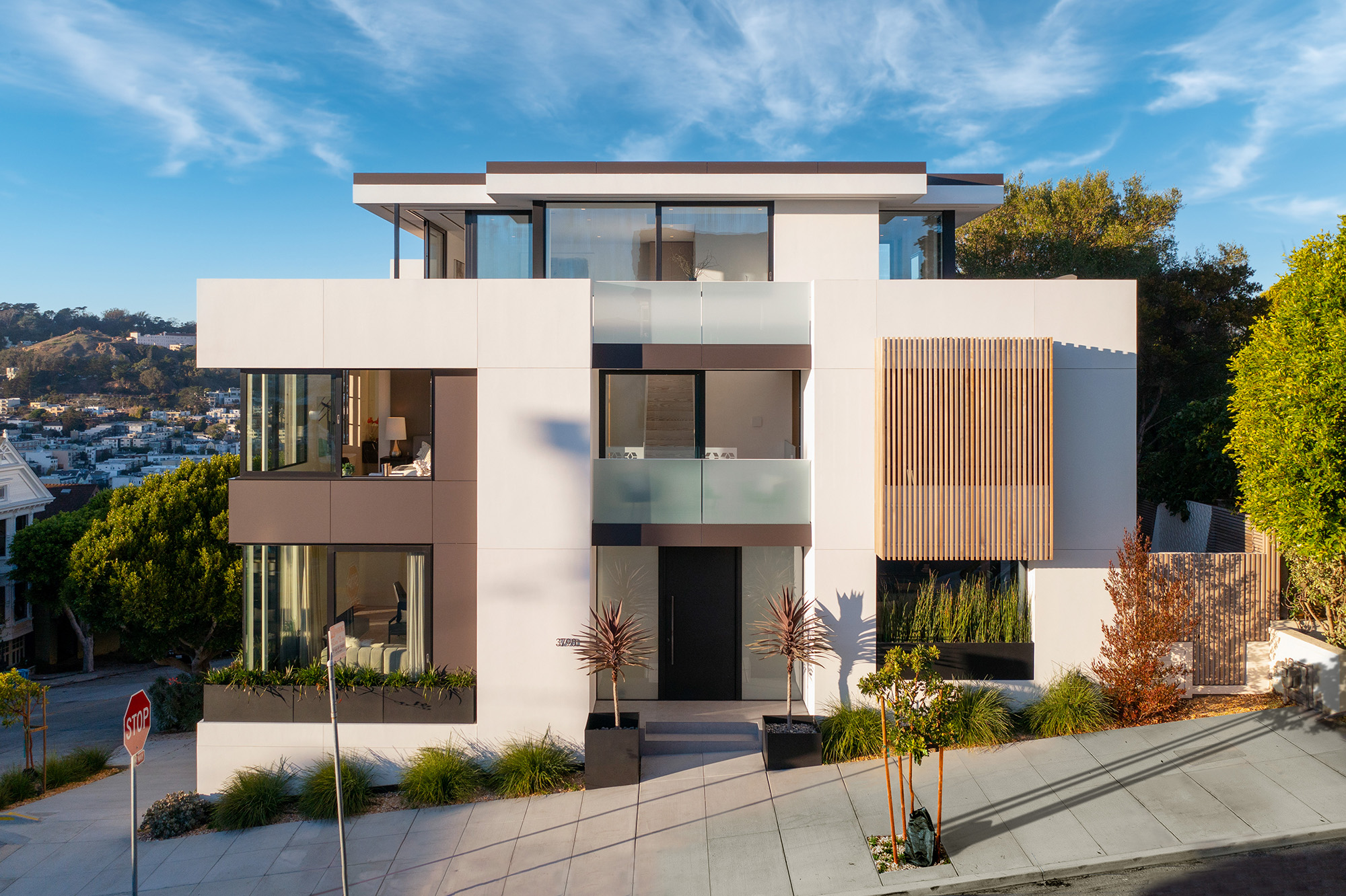 January 19, 2023
2022 Sales & Client Stories
By Shannon Hughes
The start of a brand new year welcomes the opportunity to reflect on the past year and the many fantastic client journeys I experienced. Whether I was helping people move out of or into the next chapter of their lives, I'm grateful for their trust in me as their Realtor and guide.
Buying and selling a home in the San Francisco Bay Area can be a challenge – but it doesn't have to be. With local knowledge and a passion for what I do, I make navigating the market seem easy. As the top 2% of Realtors, my friends and clients appreciate my transparent, detail-oriented approach that makes them feel confident in their decisions and secure knowing they are represented by a professional with their best interest in mind.
I'm honored to have represented the following sales in 2022 and am delighted to share the stories that led to many happy clients.
My 2022 Sales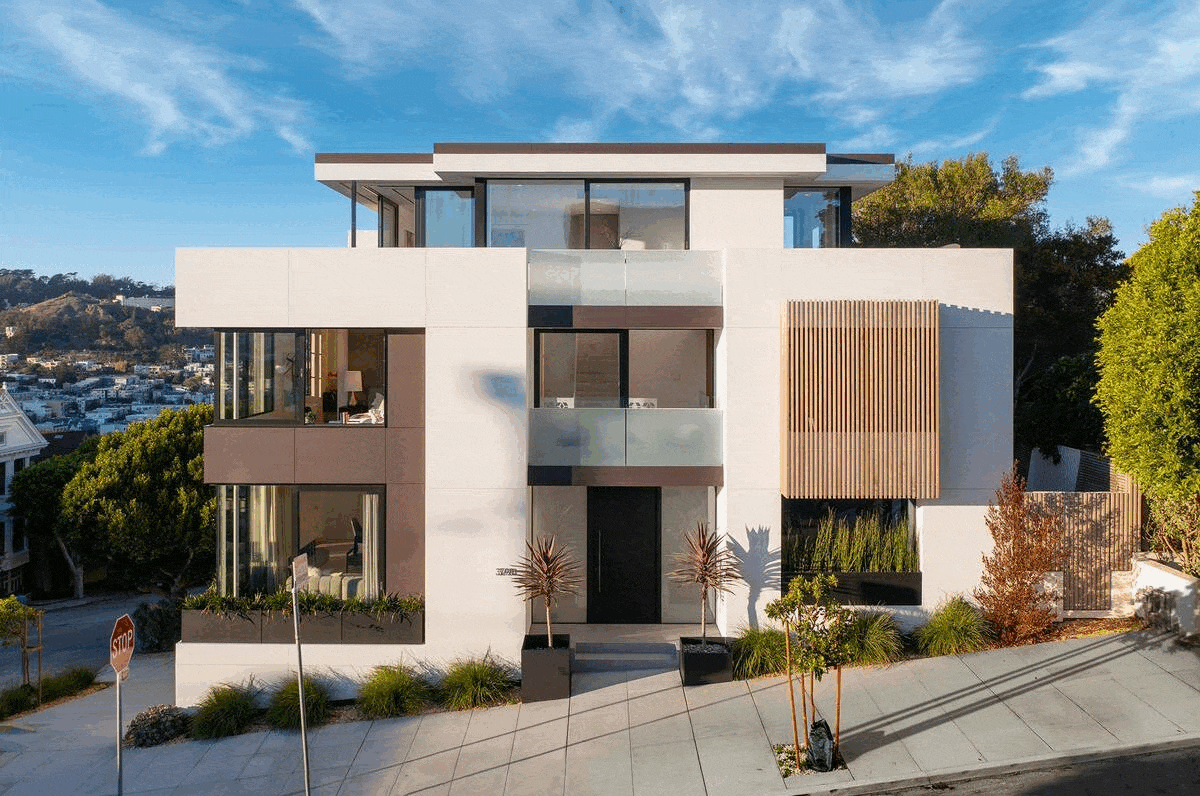 3790-3792 21st Street: Dolores Heights
SOLD: $6,500,000 | Buyer Represented | 2 Units | 5 Beds | 5.5 Baths
It is a true honor and pleasure to share our beautiful city with incoming families, and even more rewarding when I help them land their dream home! Commanding the corner of 21st Street and Noe, this incredible and unparalleled two-unit luxury property showcased innovative design and luminous natural light throughout – making it the perfect match for my clients. The property's design is a nod to the Bauhaus Architectural Movement, embracing holistic design and abstract shapes mixed with industrial materials. San Francisco is lucky to have such a wonderful family calling it home. Click to learn more.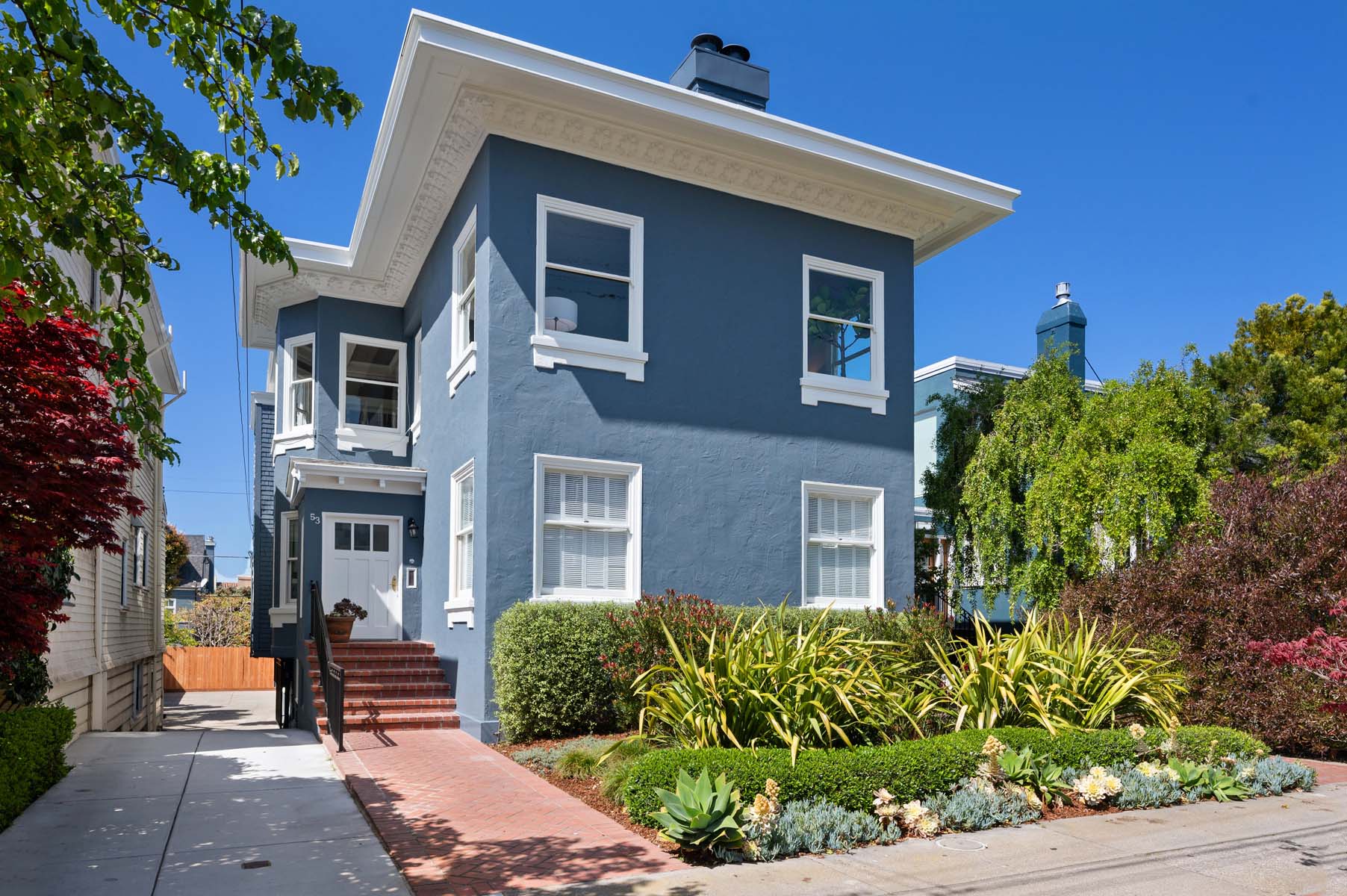 51 Parker Avenue: Jordan Park
SOLD: $2,620,000 | Buyer Represented | 3 Beds | 2 Baths
From the floor plan to the location, 51 Parker Ave was the perfect fit for my clients. This elegant, light-filled top-floor condo is in the coveted neighborhood of Jordan Park. The community has a unique, suburbia-like feel, with many single-family homes plus central to top-notch parks and schools nearby. Click to learn more.
We feel grateful to have worked with Shannon to acquire our first home. As first-time home buyers, She walked us through every step of the process. Not only was she professional, but also kind, warm, and an overall joy to be around. Shannon had our needs as Buyers in mind with each home we looked at and never pushed us on a home that was not a perfect fit. Her reputation and relationships in the industry contributed to our bid being accepted on our first offer! She walked us through the bidding process and helped us strategize to win our dream home. She is fantastic! – Lauren & Ryan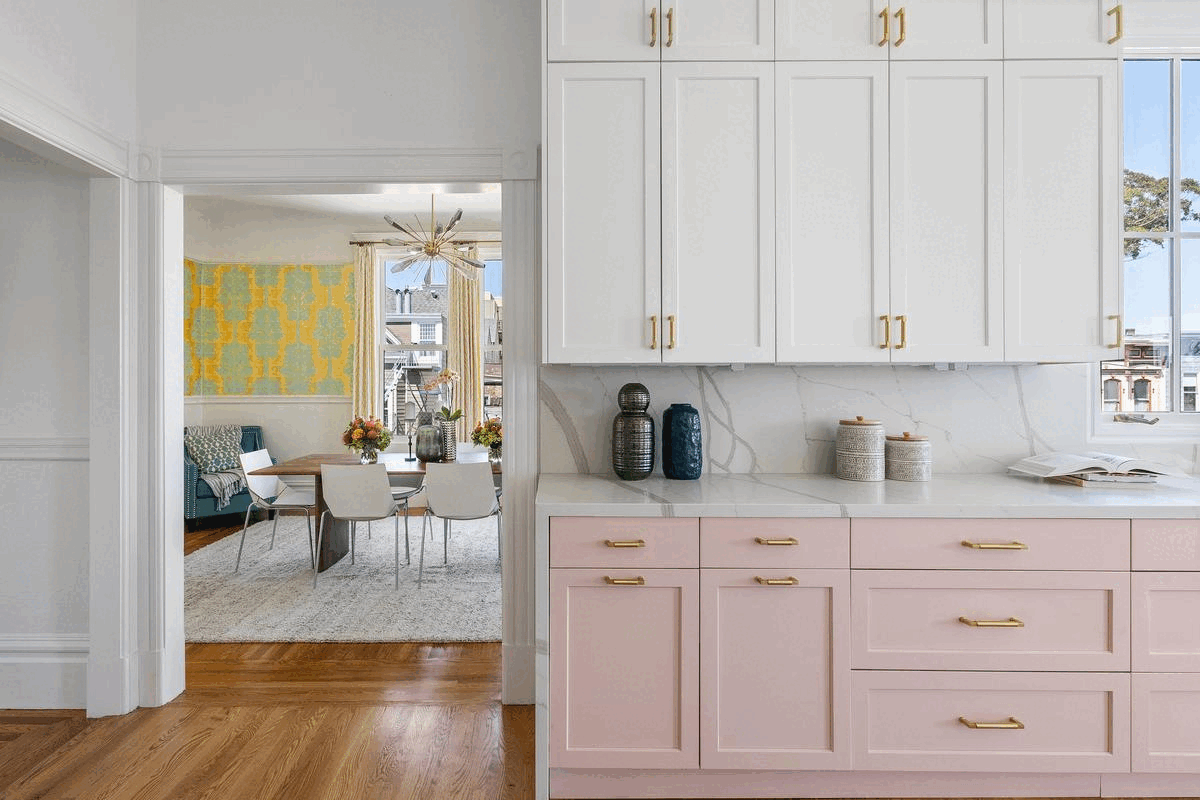 790 Lyon Street: NoPa
SOLD: $2,312,000 | Buyer Represented | 4 Beds | 2 Baths
My clients and their sweet labradoodle, Roma, were excited to explore their new neighborhood and settle into their cool, top-floor, light-filled, four-bedroom condo! Anchored in the coveted NOPA neighborhood, this location provides access to parks for them to explore with Roma, and trails enable my client to pursue her passion for long-distance running. While many people shy away from taking design risks regarding color and wallpaper before a sale – what we all loved about 790 Lyon was the vibrant use of colors and texture. The home had an incredible elegant feel and plenty of lovely spaces to perch, hang out, drink a coffee, and work from home. Click to learn more.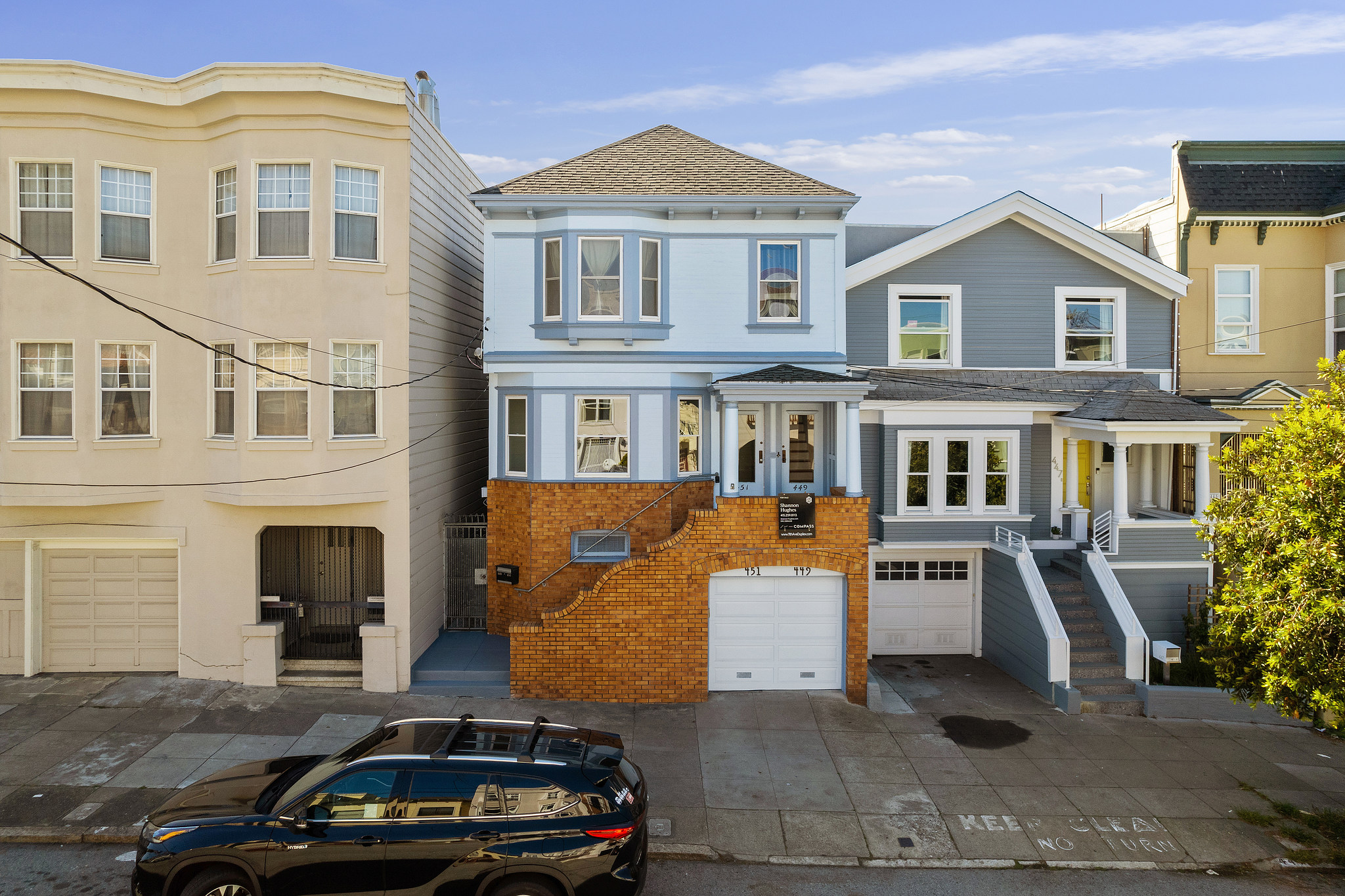 449-451 11th Avenue: Richmond District
SOLD OFF MARKET: $1,925,000 | Seller Represented | 4 Beds | 2 Baths
The same family has cherished this excellent property for four generations, and through my network of great Realtors, I found a buyer for the property very quickly so the family could close on their new home out of state. The two-unit building featured a promising 120-foot deep lot filled with heirloom apple trees, plum trees, ready-to-plant vegetable beds, a chicken coop, a greenhouse, and a cement sports court. The top floor unit (#449) was remodeled into a clean, open atmosphere, with a light-filled great room featuring lofted ceilings, skylights, and a gas fireplace. The lower level unit (#451) consisted of one serene bedroom, one full bathroom, a light-filled living room, and a formal dining room adjacent to the kitchen. It was such an honor to work with this longtime San Francisco family - although sad to see them leave the city, I am so happy for them as they start a new chapter. Click to learn more.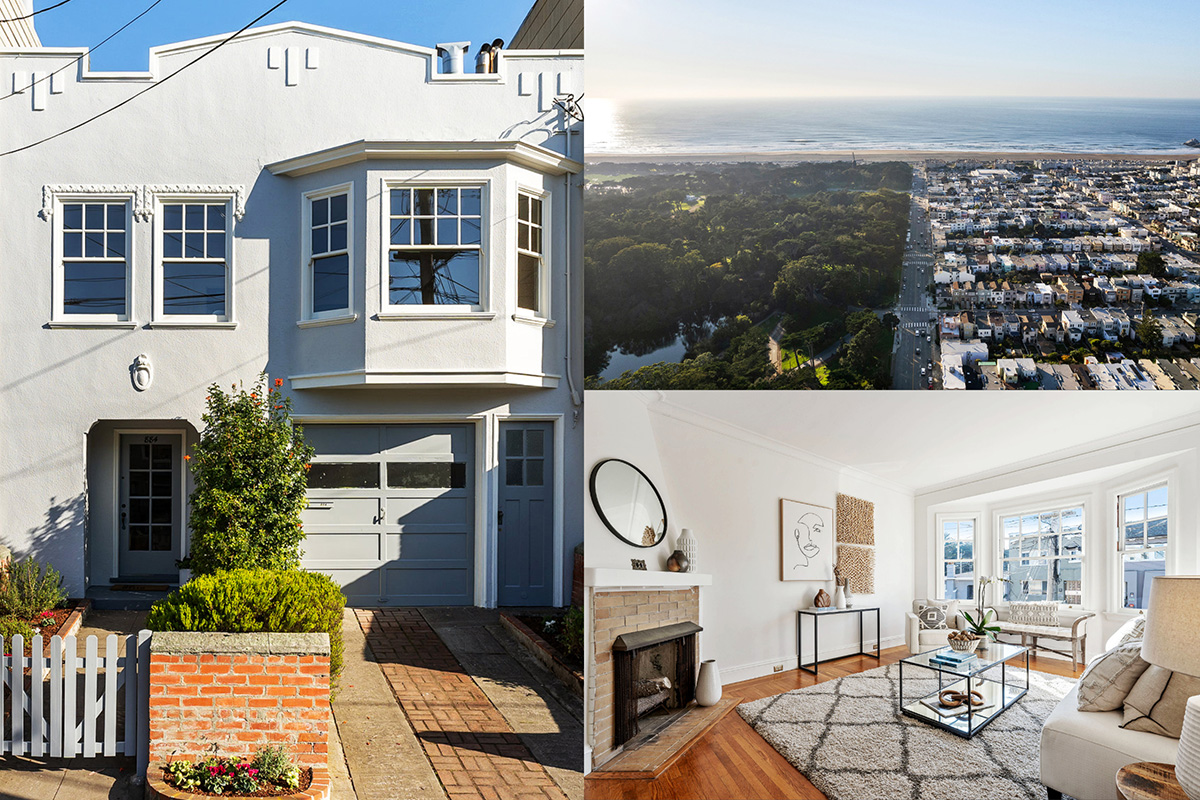 884 43rd Avenue: Richmond District
SOLD: $1,660,000 | Seller Represented | 2 Beds | 1 Bath
Serene and filled with light and love, this Outer Richmond retreat had been lovingly maintained by the same owners for over thirty-five years. I worked side-by-side with Wells Fargo, the executor of the family trust, to prepare the property for the market. My goal was to highlight the 1920's charm of the home through fresh paint inside and out and new light fixtures. Working with my landscaper, we spruced up the front and back gardens so that every detail of the home was polished and ready to welcome buyers through the front door. The house attracted many smitten buyers, and we received 12 offers, and the sale proceeds went to 34 local nonprofits! Click to learn more.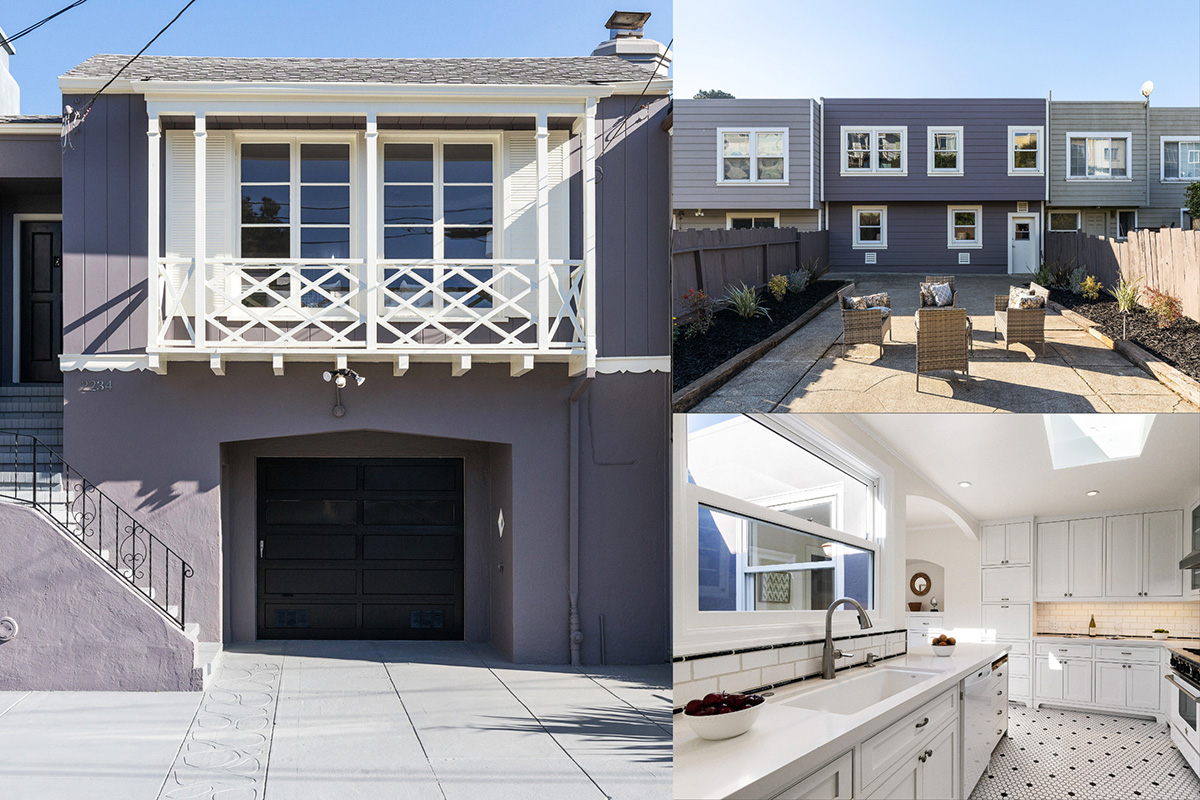 2234 36th Avenue: Sunset District
SOLD OFF MARKET: $1,825,000 | Buyer Represented | 2 Beds | 1 Bath
Located in the heart of the Sunset district, this charming and light-filled center patio home was a fantastic off-market find for my clients! The house showcased great architectural detail that grabbed our heartstrings when we walked through the home for the first time. We had written several offers on other homes, but this was the one! Fortunately, I have fantastic relationships with my fellow Realtors, and the listing agent allowed us to see the house before he put it on the market. We acted fast to present an offer before it hit the public sphere. My clients were over the moon; their dream of owning a home in San Francisco had come true. There will undoubtedly be countless family gatherings and backyard BBQs in the future! Click to learn more.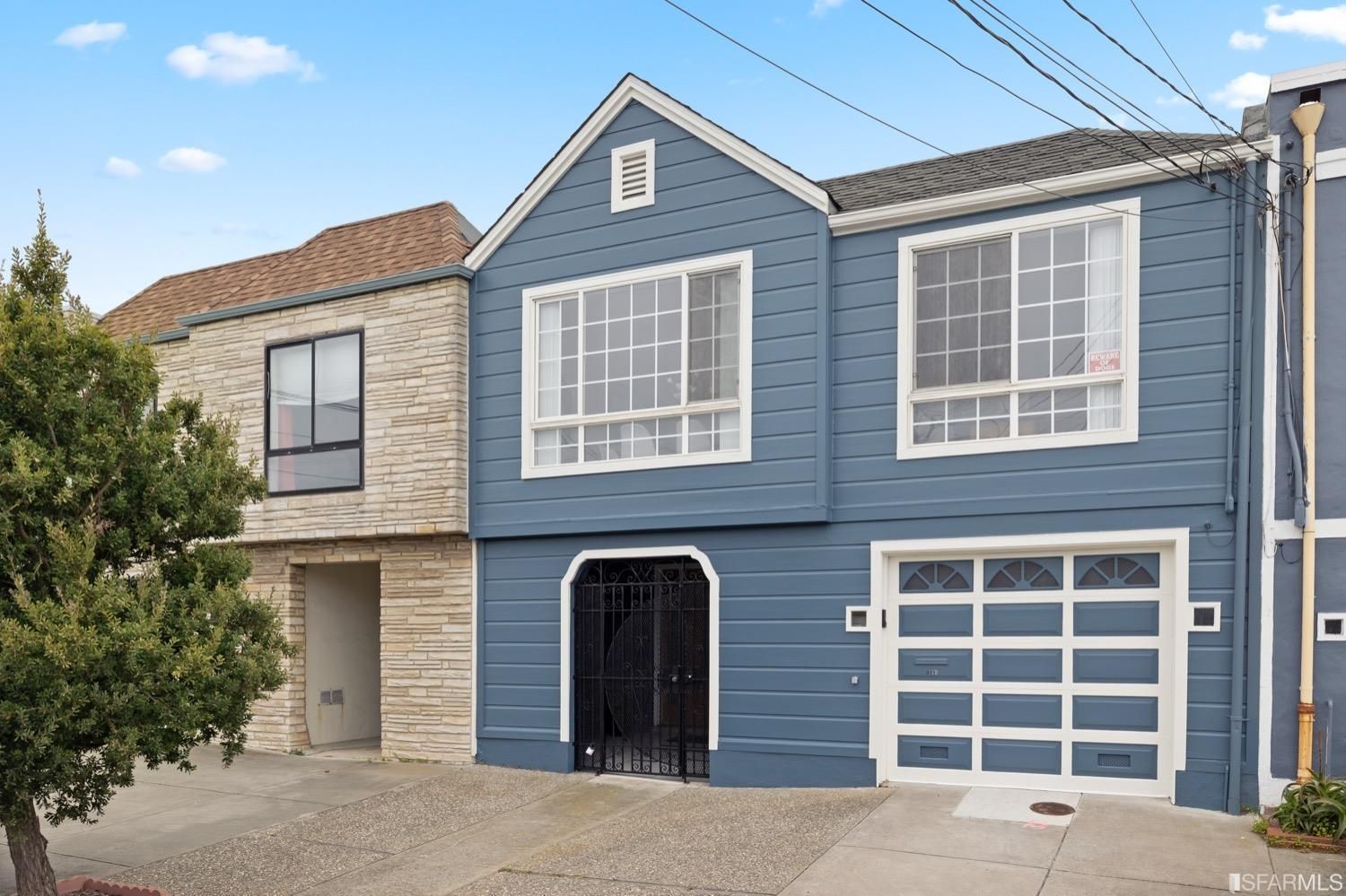 1866 45th Avenue: Sunset District
SOLD: $1,905,000 | Buyer Represented | 3 Beds | 3 Baths
Located a couple of blocks from the cafes along Noriega Street, 1866 45th Ave was the perfect home for my clients and surprisingly larger than the homes we had written offers on in the past. Patience and good timing set us up to win a wonderful home with plenty of space to live, work and play! This home was listed as a three-bedroom, three-bathroom home - but had two additional rooms on the ground floor, ideal for guests, and a home office. My clients enjoy their new neighborhood, just blocks away from Ocean Beach, Golden Gate Park, schools, Gus's Market, Devil's Teeth Baking Company, Toyose, Outerlands, Polly Ann's, Andytown Coffee, and more! Click to learn more.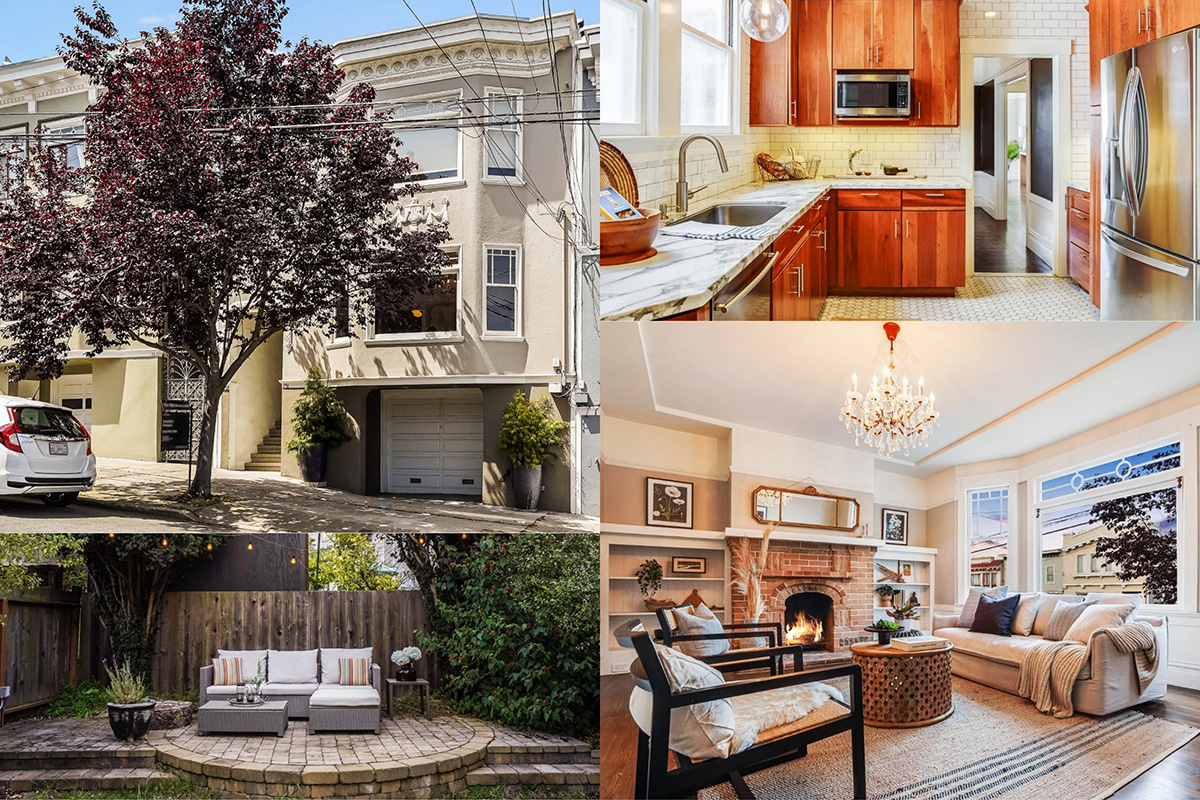 751 18th Avenue: Richmond District
SOLD: $1,730,000 | Buyer Represented | 2 Beds | 1.5 Baths
As a long-time San Francisco resident, my client was on the hunt for a warm and welcoming home in a convenient location near all of her favorite activities. 751 18th Avenue checked all the boxes, from its handsome Edwardian facade to the classic period details combined with modern elements. The light-filled condo featured an elegant dining room, a cozy front living room, two bedrooms, one and a half bathrooms, and a fabulous sunroom that overlooks the large garden ripe for her touch! Click to learn more.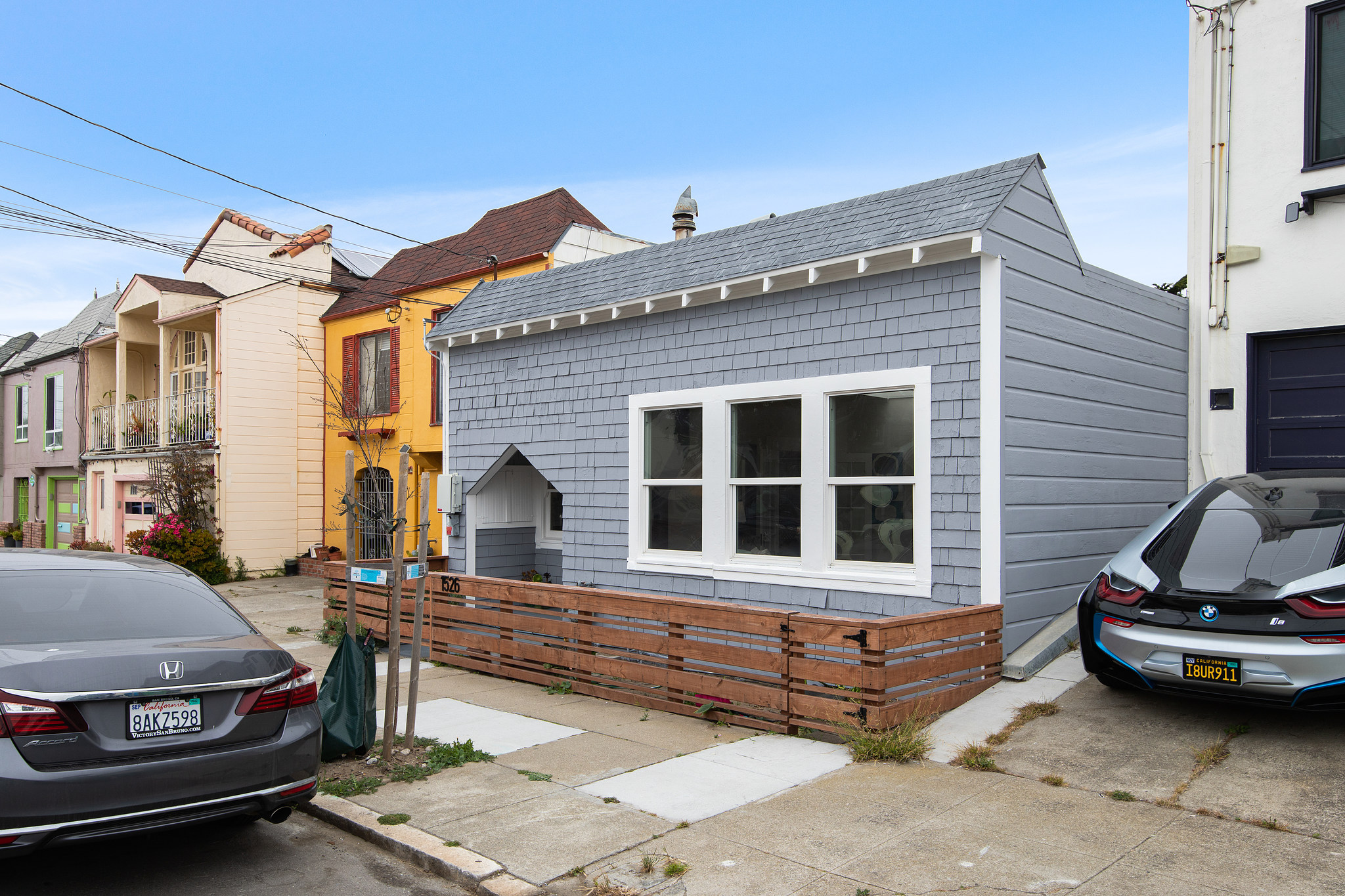 1526 45th Avenue: Sunset District
SOLD: $1,550,000 | Buyer Represented | 2 Beds | 2 Baths
Situated on a tree-lined street near the Outer Sunset and Ocean Beach cafes, this was precisely the home with the potential my friends were seeking! A rare beach bungalow with original douglas fir floors and eight skylights, we all saw the extraordinary potential. The lovely lush garden will serve as a private oasis, and my client can use the incurable detached barn as her woodworking and creative space. Click to learn more.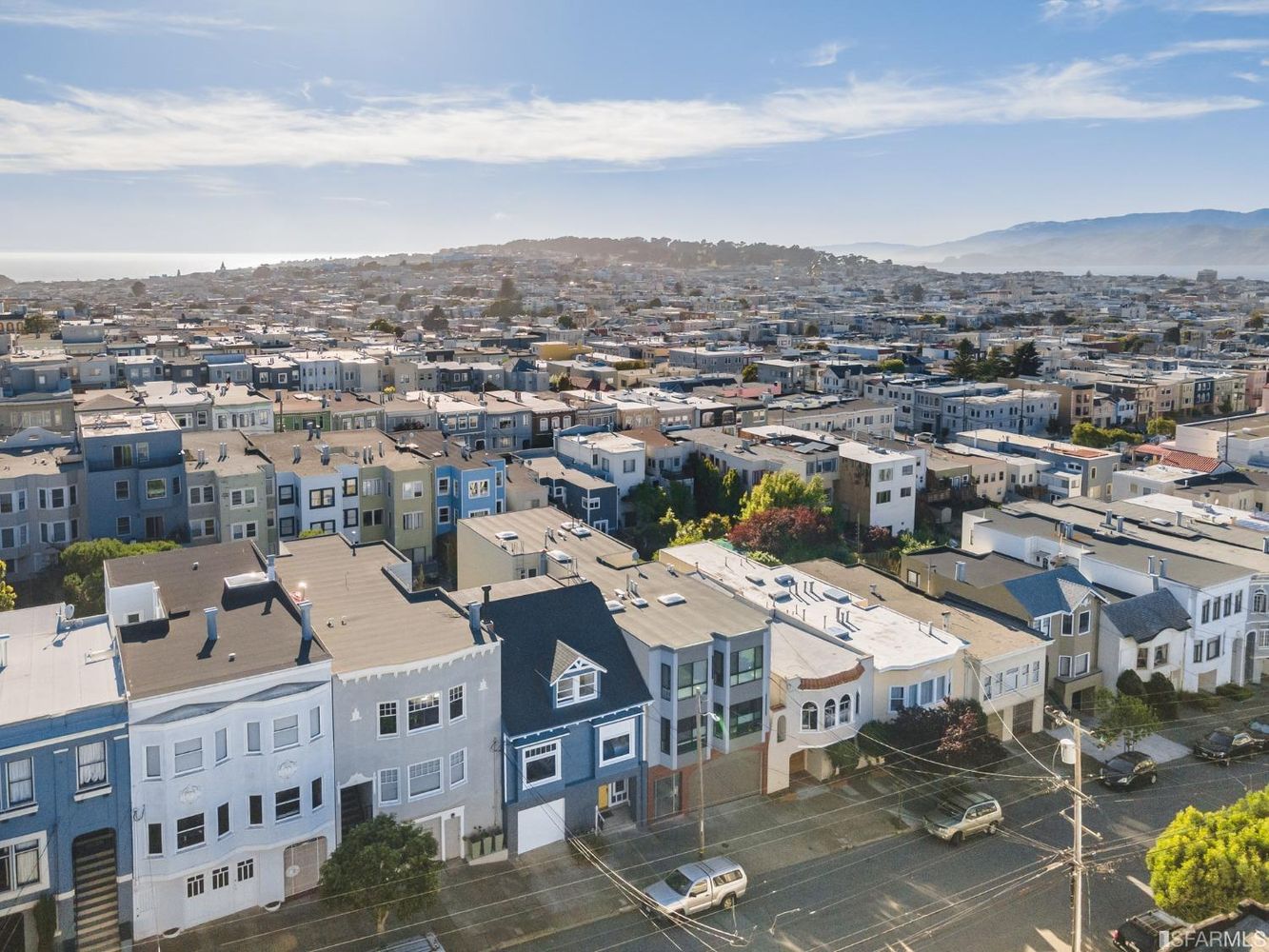 763 17th Avenue: Richmond District
SOLD: $1,775,000 | Buyer Represented | 6 Beds | 2.5 Baths
The timing and market conditions were perfect for my wonderful clients to write an early offer and snatch up this spacious home! While Central Richmond had felt out of reach during the spring market, this summer, they found this home in the exact location they wanted to live, a block from their boy's elementary school. The house has more room than they could have dreamed of and a massive backyard! Click to learn more.
Shannon's calm and optimistic reassurance from our initial chat set the tone for a house search that never felt frantic or pressured; it is clear she has a natural affinity for people, high emotional intelligence, and derives genuine joy from the home quest. Beyond being a genuinely empathetic and lovely person to interact with, we were impressed by Shannon's realtor skills; her understanding of the market and ability to project selling prices are astonishing. Her way of "staying close" to brokers as bids were reviewed revealed an extremely conscientious work ethic and the high regard of her colleagues. These professional relationships, Shannon's ready communication, and her pointed guidance at the right moment proved critical and won us a home we could not have otherwise gotten, without a doubt. Finding a house in the Richmond neighborhood we know and love in our price range and being selected to purchase it seemed unrealistic for our family, yet working with Shannon, it happened. It's a house with so much character and serendipity for us, it's hard not to feel Shannon's serene faithfulness to her instincts, and client-centered process garnered a heavenly blessing! - Carrie and Jeff
2136 Great Highway: Parkside
SOLD: $2,300,000 | Seller Represented | 3 Beds | 2 Baths
This Ocean Beach sanctuary was an honor to prepare for the market and to sell! From the peaceful morning light to the enchanting golden hour, life at Ocean Beach offers adventure and zen to those who live in one of San Francisco's most tightly guarded secrets. With rare, unobstructed ocean views, this serene home attracted a very early offer from the perfect buyer waiting for a home on this particular block to hit the market. Click to learn more.
Thank you, Shannon! You did a great job, and I was impressed with your attention to detail, marketing savvy, status updates, property prep, staging, and professionalism.
– Gary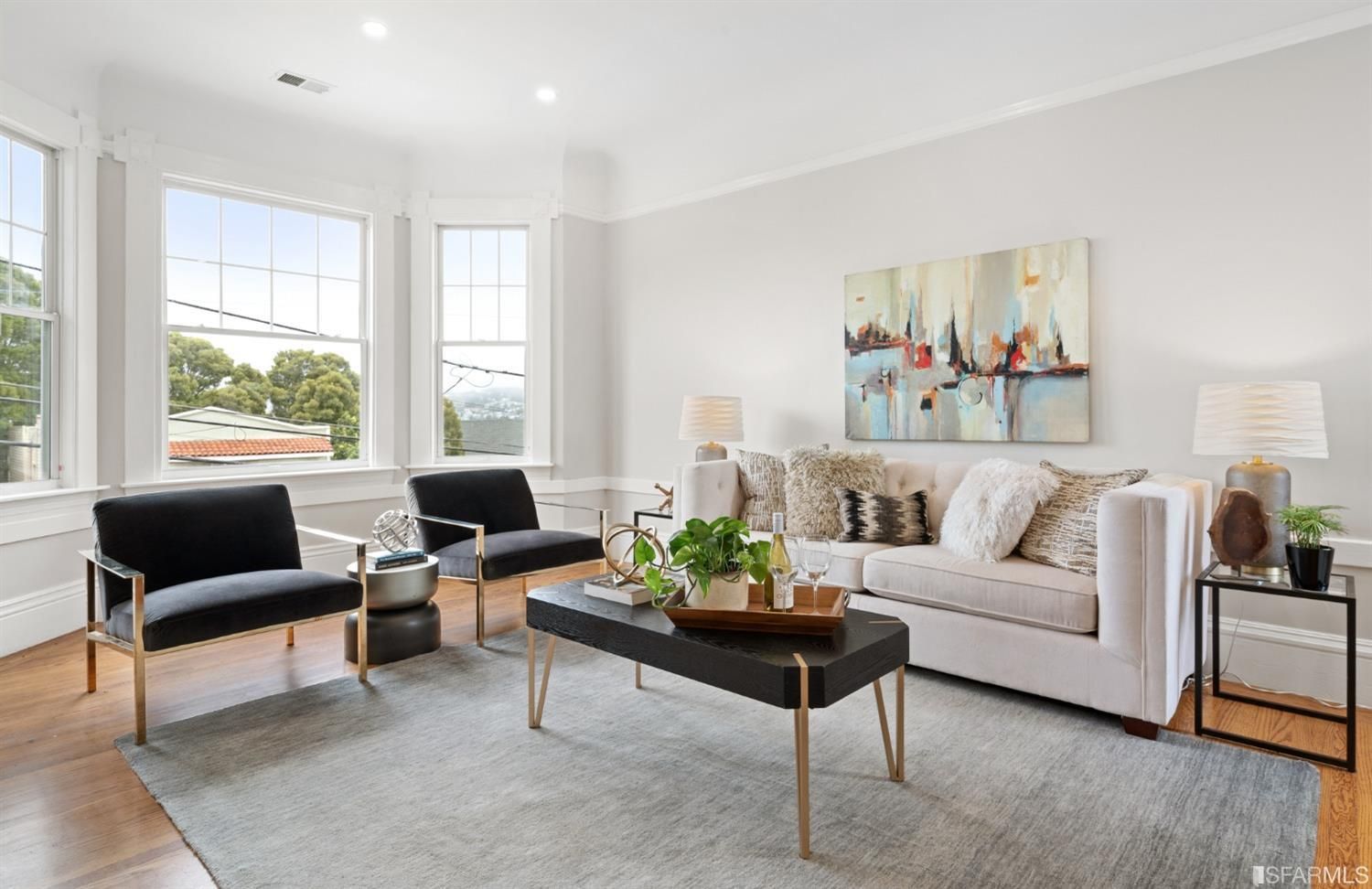 625 Madrid Street: Excelsior
SOLD: $1,125,000 | Buyer Represented | 3 Beds | 2 .5 Baths
I'm so happy for my client who landed this super charming home in Excelsior, within biking distance of his work! This three-bedroom Victorian with a two-bedroom in-law is set back from the street. My client is excited about lounging and planting in the lovely outdoor living space and using the lower-level bonus rooms as rehearsal space for his band. Click here to learn more.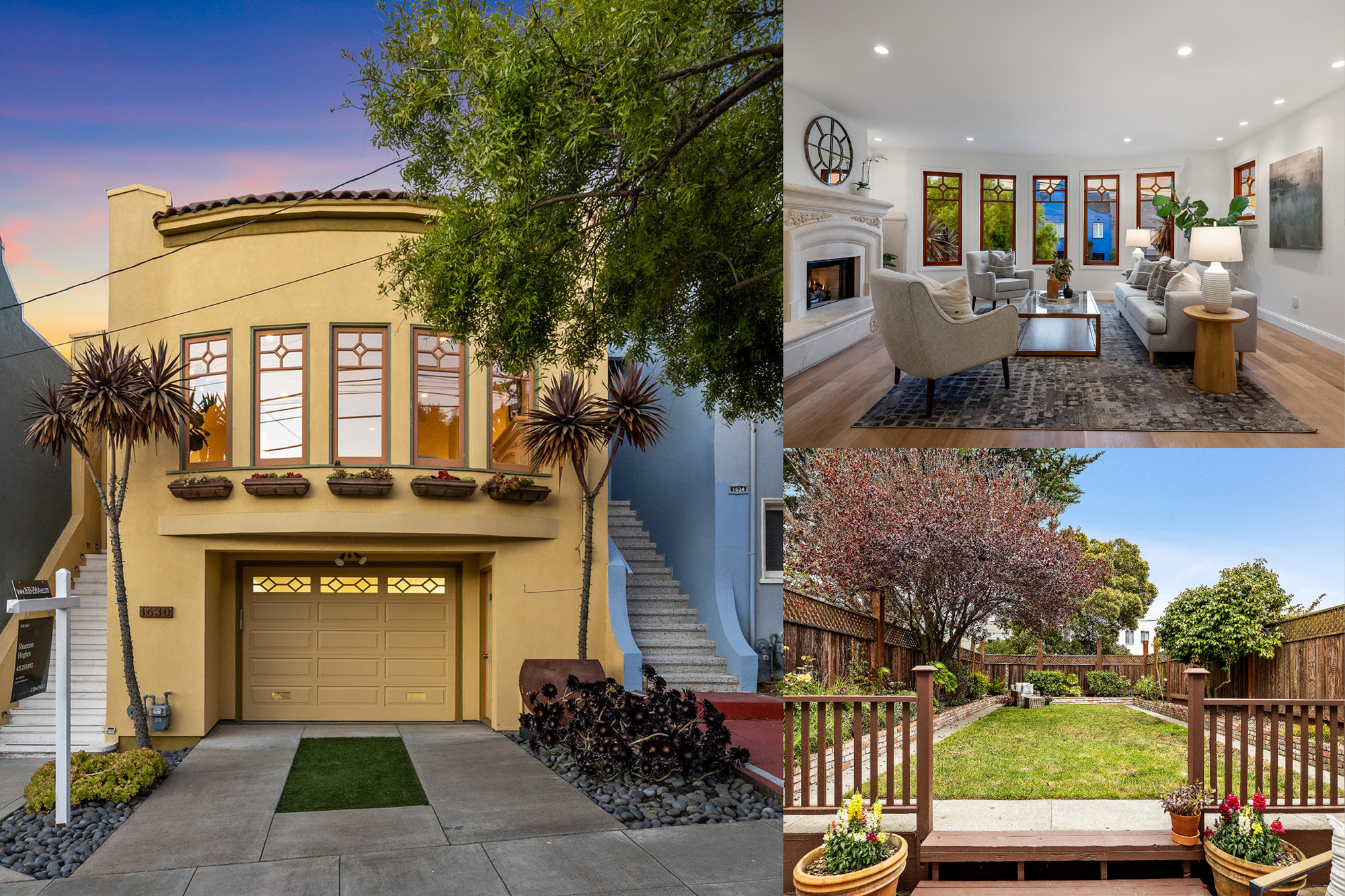 1630 25th Avenue: Sunset District
SOLD: $1,880,000 | Seller Represented | 3 Beds | 3 Baths
The same family has owned this charming residence since the 1950s. 1630 25th Avenue was renovated, re-designing the indoor and outdoor living experience for optimal relaxation. The floor plan ideally places the operational areas on the ground floor and the leisure spaces on the main level - creating a modern living space ideal for work and play. Click here to learn more.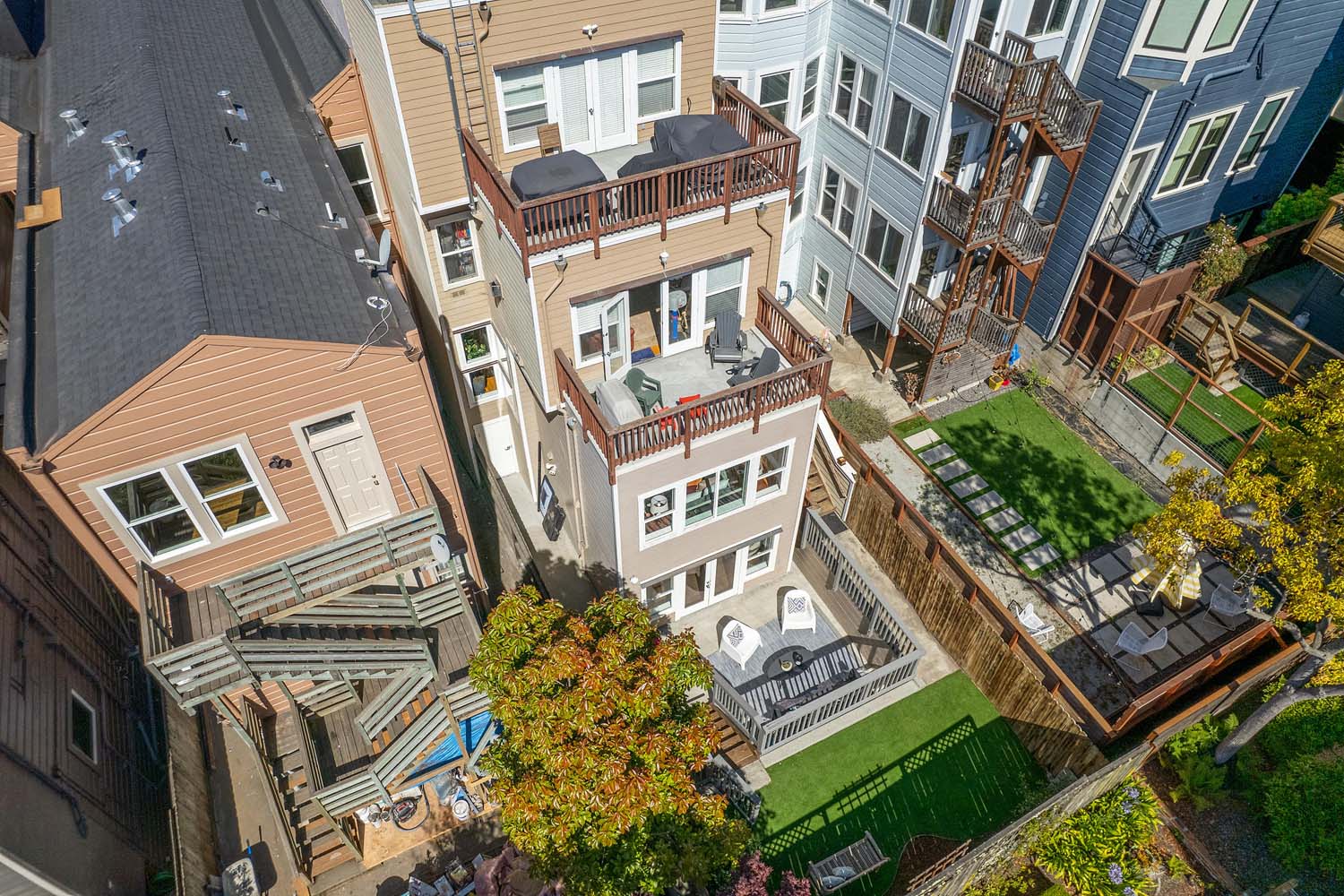 936 Central Avenue: NoPa
SOLD: $1,530,000 | Buyer Represented | 3 Beds | 3 Baths
My clients were excited to land this contemporary condo that lives like a fully-featured home. The property is spacious, with a great room at its center, and interior stairs connect three well-separated bedrooms on two levels. The house has been recently polished to near perfection. It includes a sunny exclusive-use rear patio and adjacent garden accessed through French doors on the lower level. Click to learn more.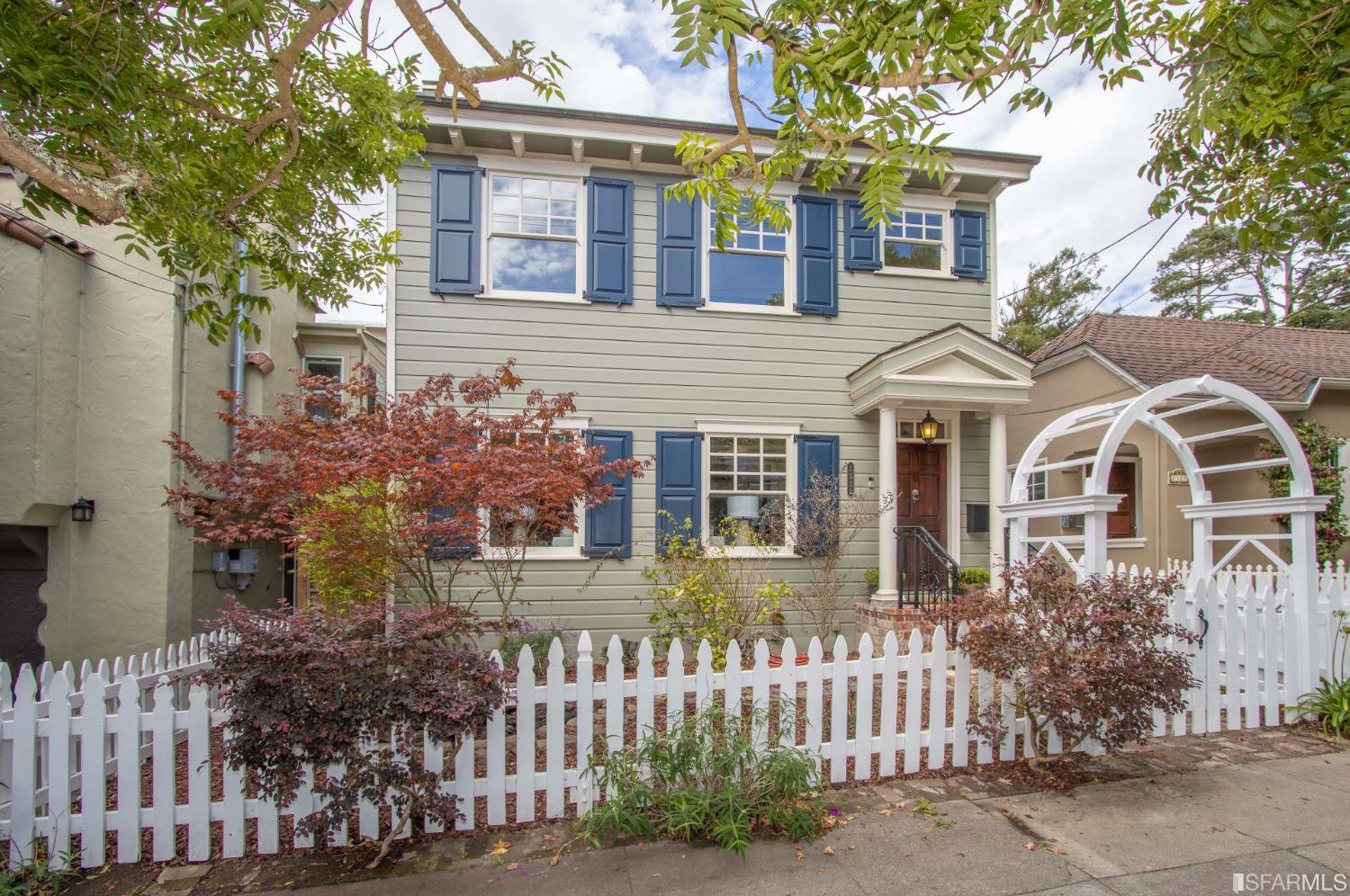 2331 12th Avenue: West Portal
SOLD: $2,600,000 | Buyer Represented | 4 Beds | 3 Baths
My wonderful clients recently relocated to San Francisco from Manhattan, and after exploring several neighborhoods, we found the perfect home! This Colonial Revival is located on a cul-de-sac in Forest Hill, moments from the village of West Portal. This spacious home is ideal for entertaining and relaxing. Every family member will have their own space, from the opulent primary suite to the light-filled home office loft above the detached garage to the playhouse. My clients will surely enjoy their new home and the precious attic space perfect for slumber parties! Click to learn more.
We were lucky to be introduced to Shannon when we moved to San Francisco. She helped us learn about a new market and stayed by our side during the entire process until we closed on a house. She is an excellent realtor who is a pro at navigating real estate in SF. She made our experience so smooth and positive, and we are very grateful. She gives excellent advice and provides top-notch support, as she cares about her clients and their experience. Shannon is just a great person who is approachable, down-to-earth, and good at her job. I highly recommend her! - Kay & Nicolas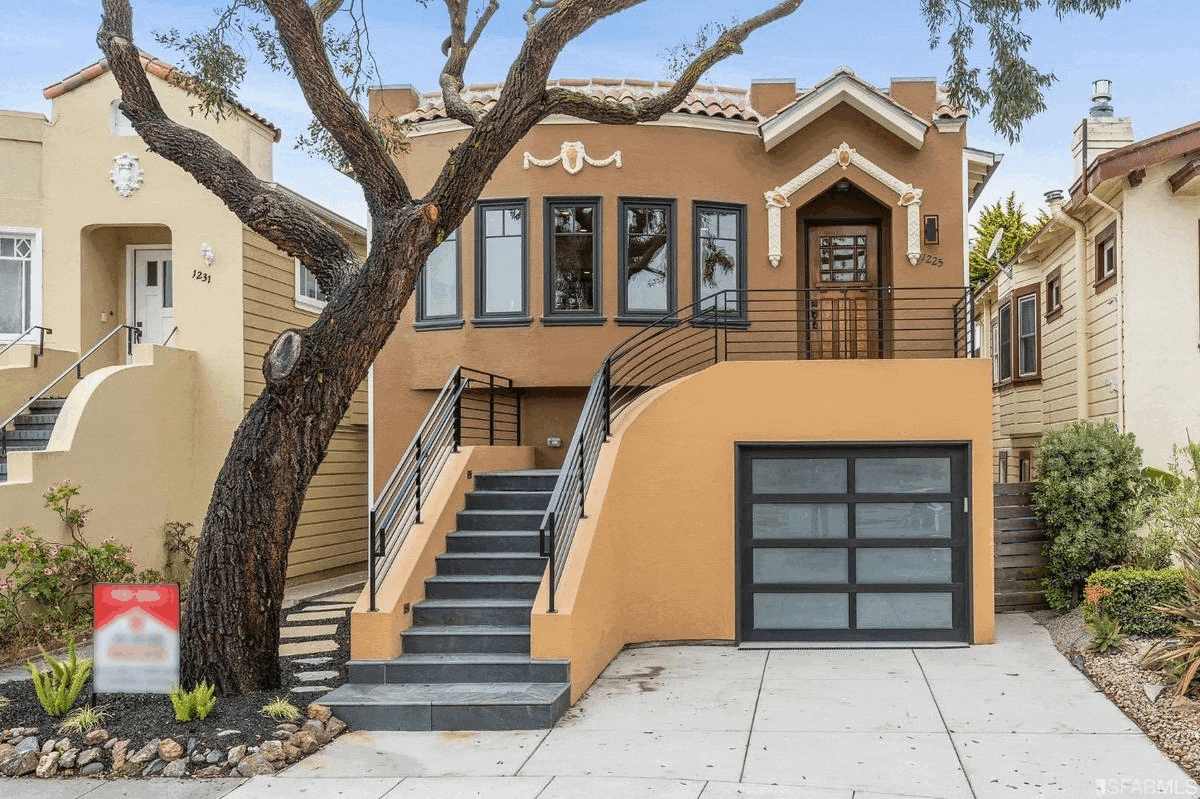 1225 31st Avenue: Sunset District
SOLD: $2,600,000 | Buyer Represented | 4 Beds | 3 Baths
My clients were moving from a modern building in Mission Bay and were drawn to this rebuilt yet charming home near the trails of Golden Gate Park and the cafes and amenities along Irving Street. My client is a baker, and the kitchen is the heart of this home, with ample counter and cabinet space, an oversized refrigerator, a six-burner gas range, and double ovens. They also loved that the builder extensively renovated the home but beautifully preserved period detail, such as an original built-in china cabinet and fireplace mantle. Click to learn more.
Want to learn more about Bay Area market trends?
Let's connect! With relationships and networks across the city, there are a variety of ways I can help you make informed real estate decisions. Call, email, or text – I'm here to help.
Contact